Why we're better together
We recently held a professional photo shoot at Opportunity Partners to capture new images for use in our marketing and communications efforts. We gathered a group of enthusiastic persons served and staff, and everyone had a great time, posing and laughing together.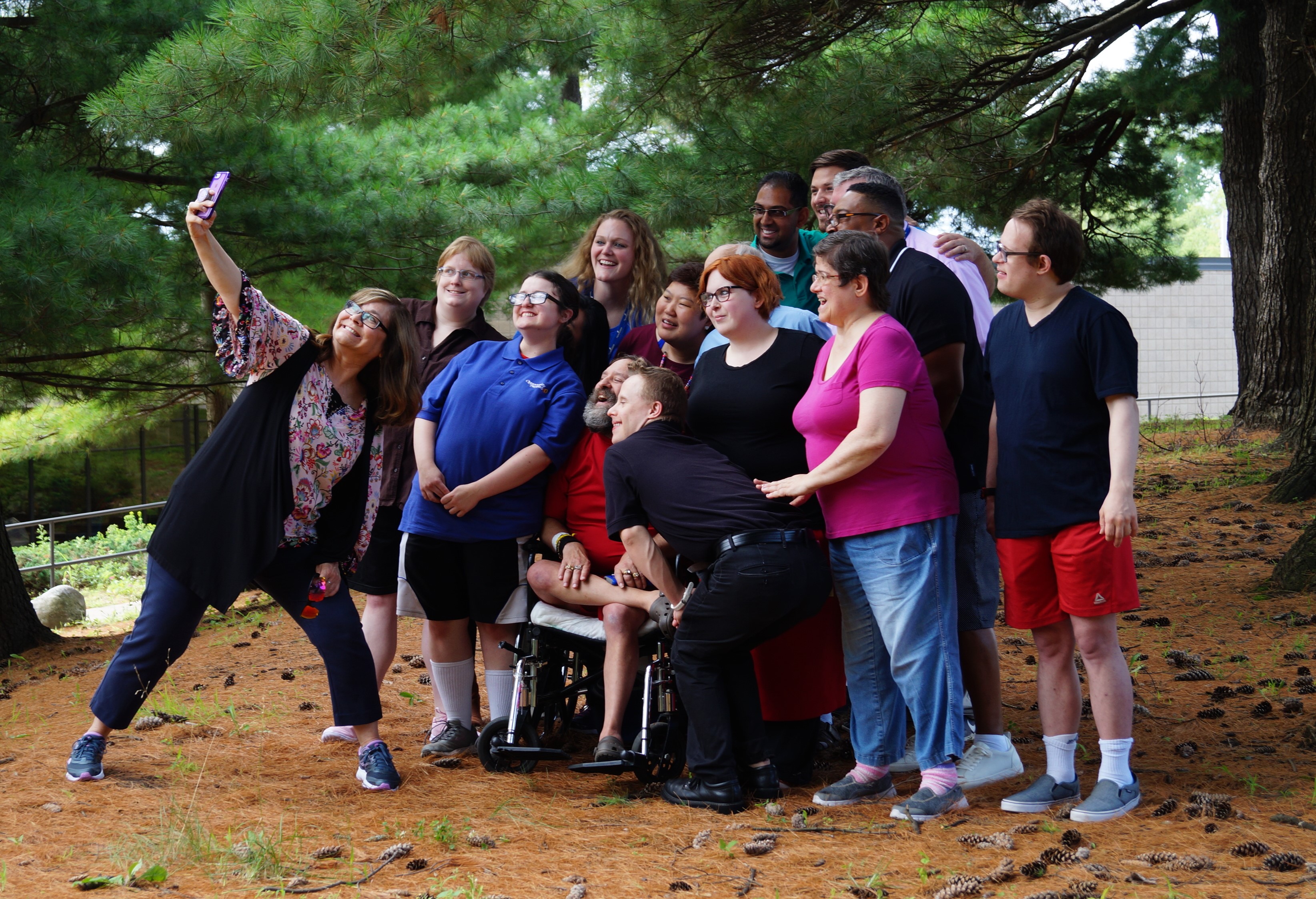 In between photos, we asked participants what they enjoy about Opportunity Partners and how they think we meet our mission of advancing their quality of life. Here's what they said:
"I like my staff; they make me laugh," said Jack. "I make new friends here." For two years, Jack has been working at a local movie theater with support from Opportunity Partners. "I've been Employee of the Month," he added.
For Yohan, he looks back at his 10 years at Opportunity Partners with a smile. "It's amazing," he said. "I like to see my staff and mingling with people. They call me a social butterfly." He recently started a new job stocking at a Hopkins grocery store.
For Dayna, Opportunity Partners has helped her accept change in her life. "I've grown, I've matured," she said. "I'm still learning as a person with a disability." She's exploring looking for community work, with OP's help.
Ari said OP expands her social network. "I like my friends, I like my staff," she said. "OP makes me feel happy inside." Ari especially enjoys her OP outings to places like book stores and museums around town.
For Amber, she couldn't wait to start at Opportunity Partners after hearing about it from a friend. "I heard OP was a good place. I like meeting new friends here. My service coordinator helped me find a community job at Boston Scientific."
Aaron said he appreciates his staff who are "tough but fair." He also enjoys working. "I like to be motivated by work."
Christi said OP has broadened her world. "I am learning about my community more and seeing what's out in front of you."
Even after we wrapped up the successful photo shoot and went back to our daily routines, our smiles remained. We can't wait to share the photos with you over the coming months. Together, we are better!
By Julie Peters, Communications Director