Join us for the Success Celebration!
You are invited to the 2017 Success Celebration! Join us on Sunday, September 17 at the Hyland Hills Chalet in Bloomington  for an afternoon celebrating the outstanding individuals we serve at Opportunity Partners.
Tickets are $8 per person and can be purchased online. Please contact events@opportunities.org with any questions.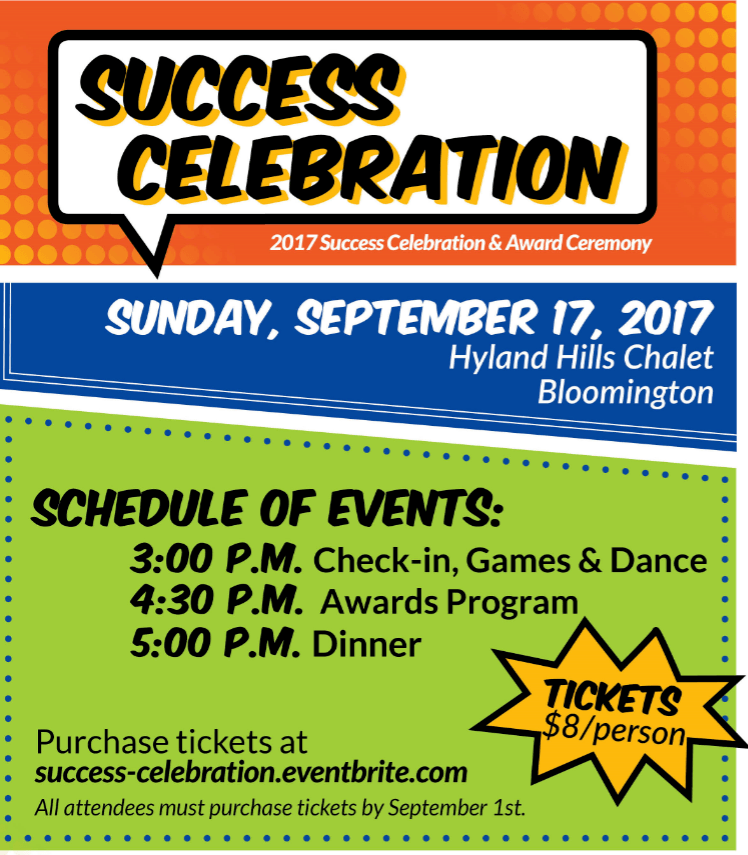 Schedule of events:
3:00 p.m. – check-in, games & dance
4:30 p.m. – awards program
5:00 p.m. – dinner