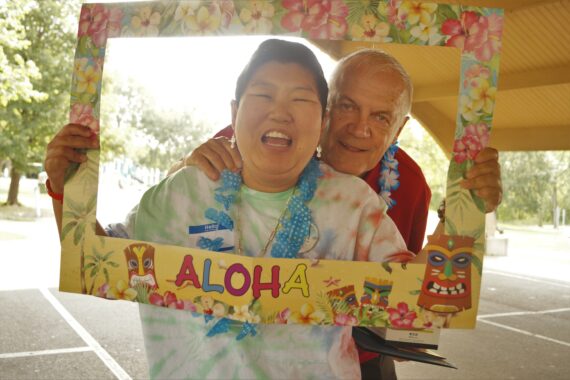 Success Celebration 2022
In September we recognized the achievements of the people we serve with our annual Success Celebration. Many gathered at Veteran's Memorial Park in Richfield to celebrate the winners and nominees.
Congratulations to our winners!
Choice: Mia Cook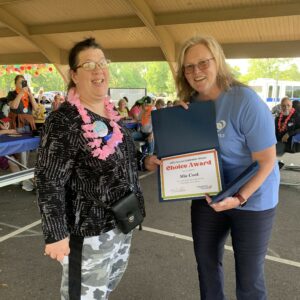 This year, Mia has been working on making choices about her programming. At the start of the year, she was in Remote Services five days a week. She has since reduced her schedule to three days a week because she wanted to do more in the community. She arranged for someone to come in and work with her twice a week to go shopping and do other things in the community so that she can enjoy more varied activities.
Heart: Peter Krozser
Peter is always eager to help others out. If a peer spills a drink, he is willing to help clean up. After lunch, he helps peers toss their garbage and passes out wet wipes to clean tables. Peter engages with his peers while working on projects by asking them questions to start a conversation and shows genuine care for their responses.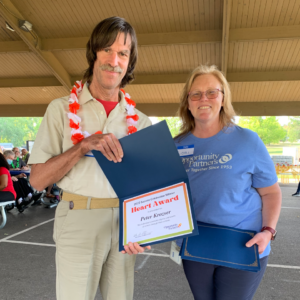 Partnership: Johnny
Johnny has developed strong relationships with his OP peers and EPCO employees. He always greets everyone he sees and loves to tell jokes to make others laugh. Johnny works hard at helping staff and peers get set up for a successful day. He is definitely an integral part of the EPCO crew!
Impact: Jamison Henry
Jamison stands out for his consistent, positive interactions with his peers. He takes the time to go around and greet everyone daily with a smile. After lunch, Jamison takes the initiative to stay back when everyone has returned to their work stations to wipe down the tables and chairs in the lunchroom.
Spirit: Corbin Leih
Corbin improves the quality of life of everyone she comes in contact with. She invites people in with laughter, encouraging them to see the brighter side of life, and she does with very few words. Recently we were at the park sitting by the splash pad when parents brought two kids to play. One of them had special needs. She was drawn to Corbin and while they both had limited speech they were able to share a special moment at the park together. It was Corbin's warmth and smile that made this interaction possible.
Written by Julia Zerull, Communications & Engagement Coordinator