Parents united with and for our children
January 30, 2017
By Nancy Wagner, Parent and Opportunity Partners Board of Directors
As a mom of an adult son with Down Syndrome, I care about Matt's future and the future of all people with disabilities. Changes are happening around us – some good and some that concern me – and I want to be sure that Matt and I have our voices heard.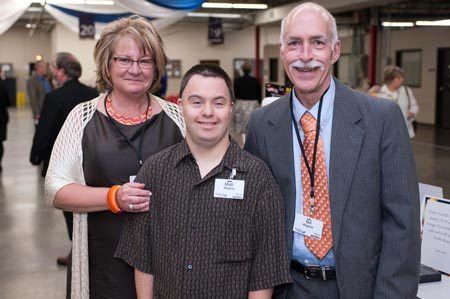 Let me tell you about Matt.
Matt is a person, just like anyone else.
Matt loves to work at Opportunity Partners.
Matt enjoys bowling with his friends on the weekends.
Matt loves living on his own through an apartment supported by Hammer.
Matt keeps me up to date on current events.
Matt likes to go to the Mall of America and Caribou.
Matt is my son, and I will always be his champion.
It's because of Matt that I am involved with MNFAC, the Minnesota Families and Advocates Coalition – a grassroots statewide initiative helping parents learn how to advocate, what to do and where to start. We are families working together to promote advocacy, self-advocacy and awareness in our community.
Please join me at the next MNFAC meeting where we'll discuss Disability Waiver Rate Setting (DWRS) and "Advocacy 101" – leaning how to effectively advocate for our loved ones – as well as an update on Best Life Alliance and their campaign to increase wages in the direct care workforce.
Meeting Details:
Tuesday January 31, 2017
7-9 p.m.
Hennepin County Brookdale Library
6125 Shingle Creek Pkwy
Brookdale Room ABC
Brooklyn Center, MN 55430
All are welcome – please RSVP.
Can't make the meeting? Stay up to date by following MNFAC on Facebook.