OP job fair on January 23
Opportunity Partners is hosting a job fair. Come learn how you can make a difference in the lives of people with disabilities.
Tuesday, January 23, 2:30 – 6:30 p.m.
Opportunity Partners – Koch Campus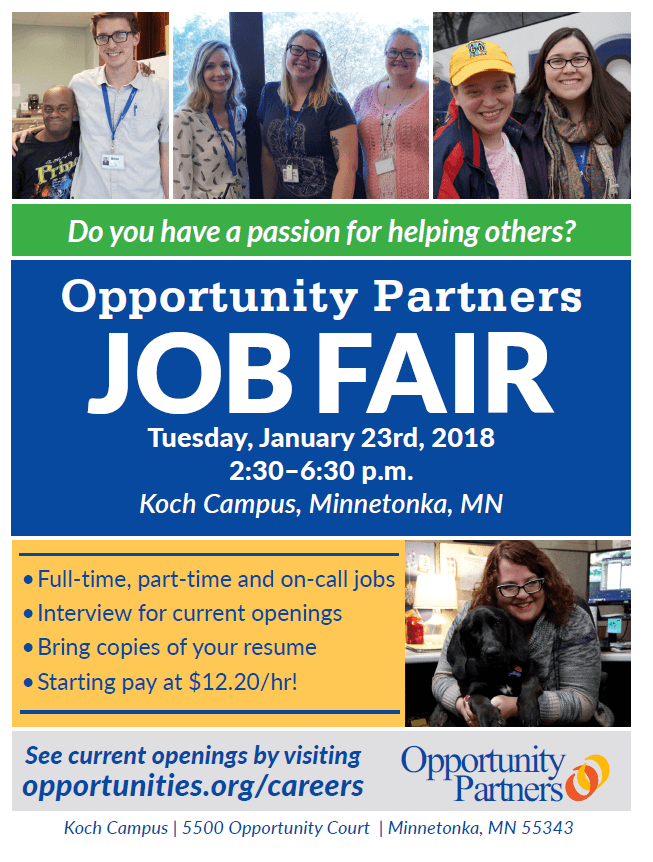 5500 Opportunity Court
Minnetonka, MN 55343
A variety of positions are available:
– Direct Support Professionals (residential, apartment living & in-home services)
– Adult Special Education Instructors
– Site Supervisors in community Supported Employment Teams
– Production Work Skills Instructors
Take a look at our current openings!
For more information, call 952.938.5511 or contact Human Resources.