OP rallies at Capitol for improved funding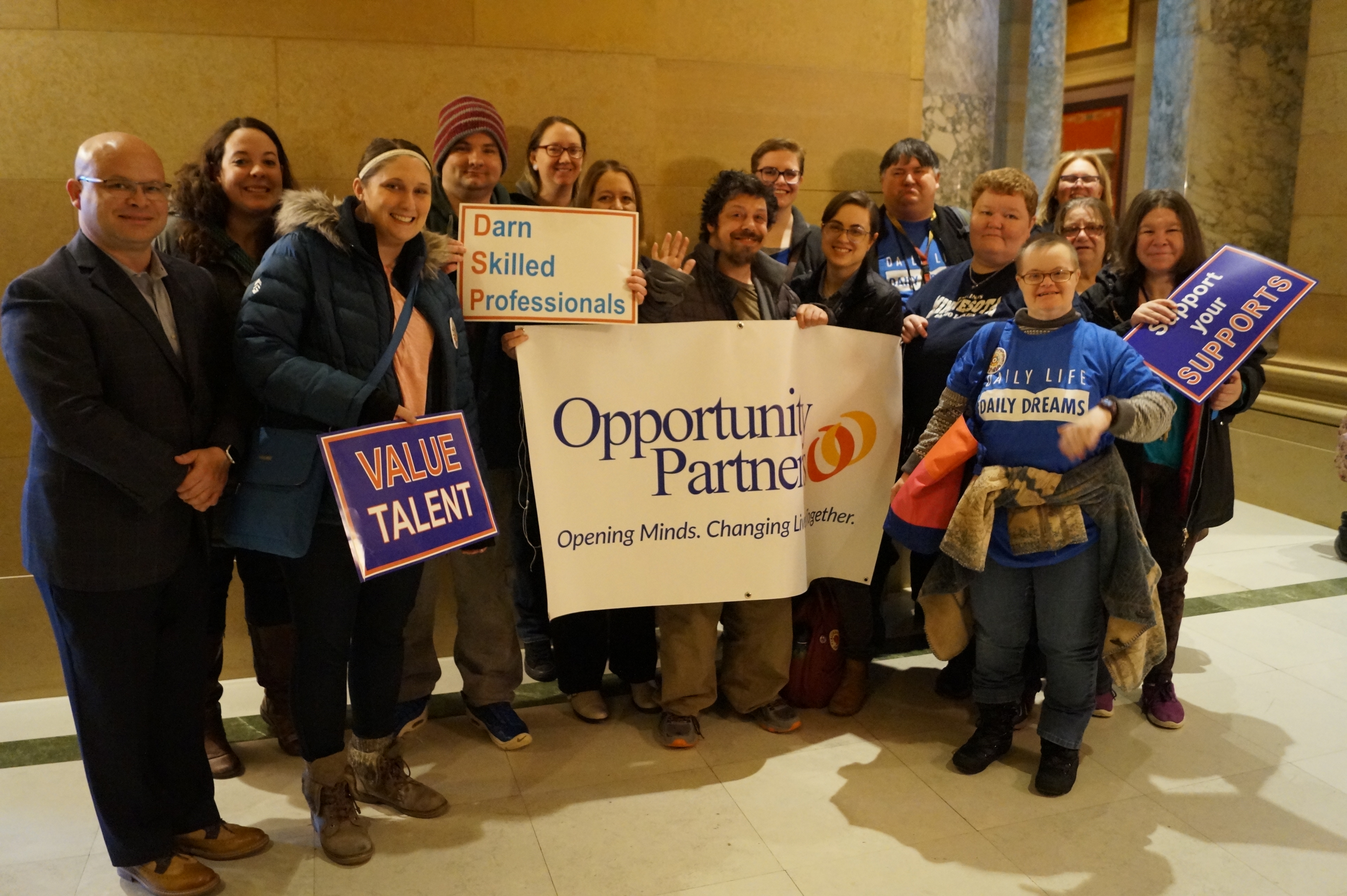 About 40 persons served and staff representing Opportunity Partners headed to the State Capitol on March 12 for the annual Disability Services Day. They were among an estimated 1,000 individuals, employees, families and advocates who gathered to rally, meet with legislators and speak out for changes in the sector.
More competitive wages for Direct Support Professionals to help with the severe workforce shortage, more sustainable funding for the future and many other issues were among the topics discussed.
Attendees waved signs stating "DSP – Darn Skilled Professionals," "Support your Supports," "Value Talent," and "No More Cuts!"
Individuals served by OP's hoMEbase apartment program in Coon Rapids met with Sen. Jerry Newton (District 37) to discuss the high turnover of staff due to low wages in the field.
One of the people served, Jessica, also told Sen. Newton about her challenges with prompt transportation to get to standing appointments each week. She has found some taxis to be unreliable, and said it causes stress on staff because they are already supporting other people who then have to adjust their schedules at the last minute because the taxi did not show up.
Katie Bronson, Assistant Program Manager at hoMEbase, said visiting the Capitol was a great experience for the individuals she supports.
"They all said they look forward to going next year and speaking up about better funding for the services they are provided on a daily basis," Katie said.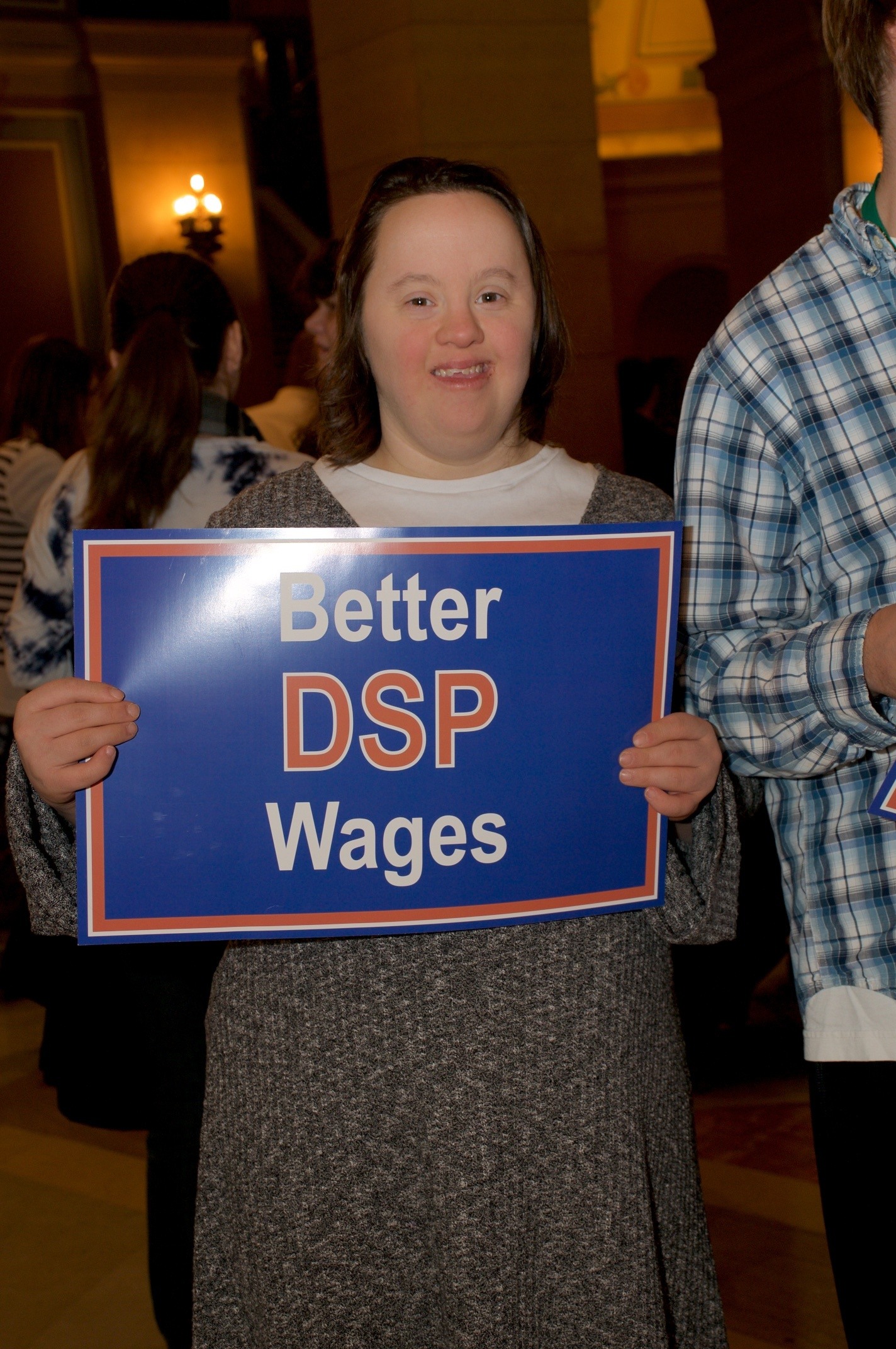 Individuals from OP's Asplin Center in Plymouth met with Rep. Ginny Klevorn (District 44A), sharing stories about their experiences with services. Becky talked about not making enough money, and Craig discussed his concern over the past 7 percent cut and high staff turnover.
In all, individuals enjoyed experiencing the high energy of the Capitol and look forward to continuing to talk with lawmakers about the importance of Home and Community-based Services for people with disabilities.
The House, Senate, Governor and Best Life Alliance have all put forward legislative proposals that:
Implement a Competitive Workforce Factor to address the 17 percent wage disparity between disability services wages and wages of occupations competing for the same workers.
Adjust the timing of the scheduled rate adjustments to every two years to better keep pace with actual economic conditions.
Learn more about disability services legislation being discussed at the Capitol.