Meet Jack
July 30, 2018
By Grace Brennan, Donor Relations & Events Manager
Jack Campbell's giant smile and cheerful attitude light up any room he walks into.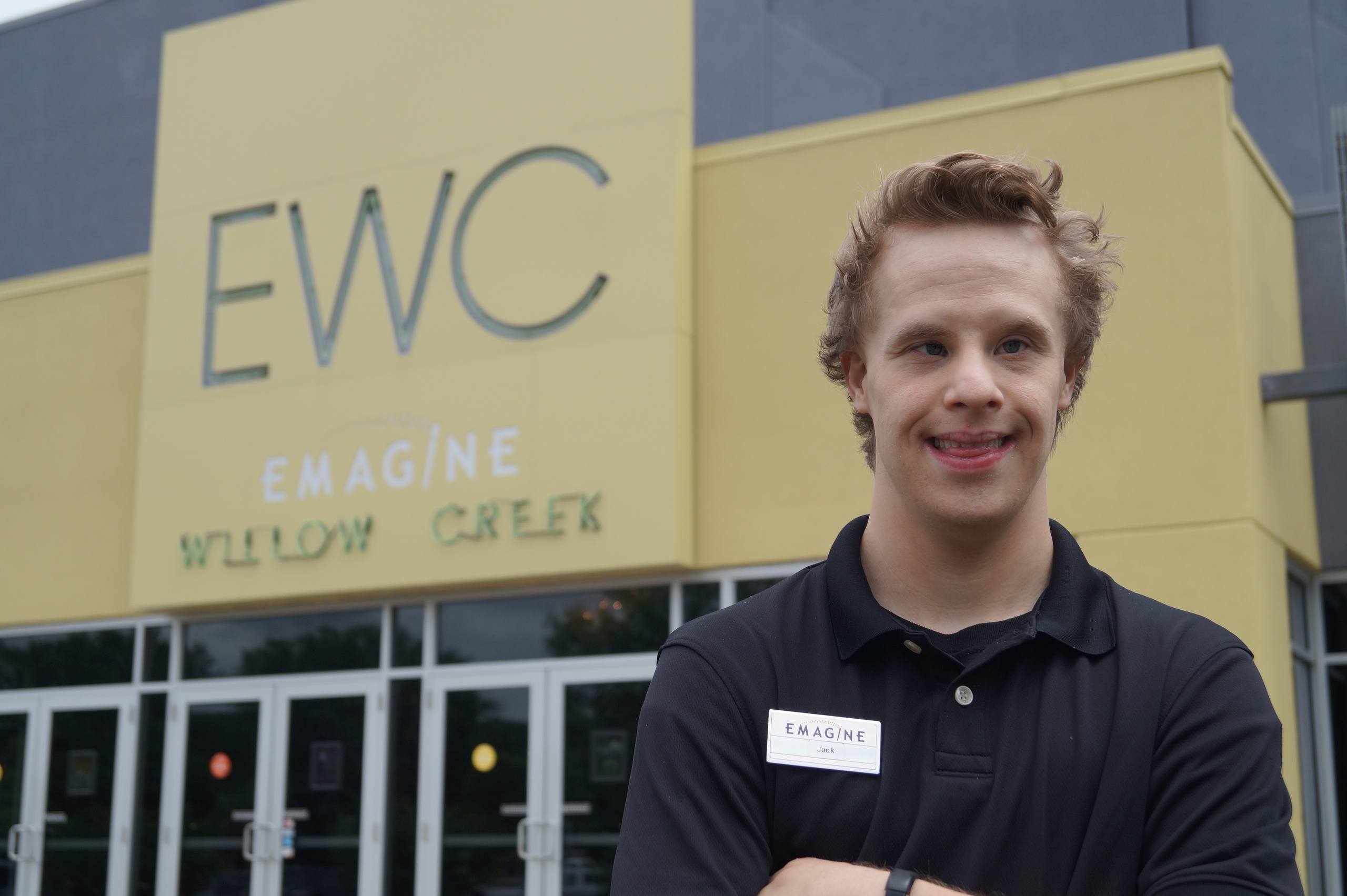 His positive demeanor is no doubt a part of his employment success. Jack started as a member of Opportunity Partners' My Career Path, where individuals work toward graduating from center-based settings and move toward competitive, integrated employment. He later began working at the Emagine Willow Creek movie theater.
Jack has graduated from My Career Path and now works at Emagine four days a week! He loves his job, his coworkers, and, of course, the occasional free movie. With your help, Jack has gained the skills and confidence to move closer toward a brighter, independent future.
Will you make a gift today and invest in the future of others?
Thank you for helping us redefine ability for 65 years. Here's to 65 more!