Join us for Day at the Capitol
Join Opportunity Partners and 1,000 disability champions, including self-advocates, families and direct care workers as we rally at ARRM/MOHR Day at the Capitol on Tuesday, March 14. The rally starts at 10 am in the Capitol Rotunda. Learn more.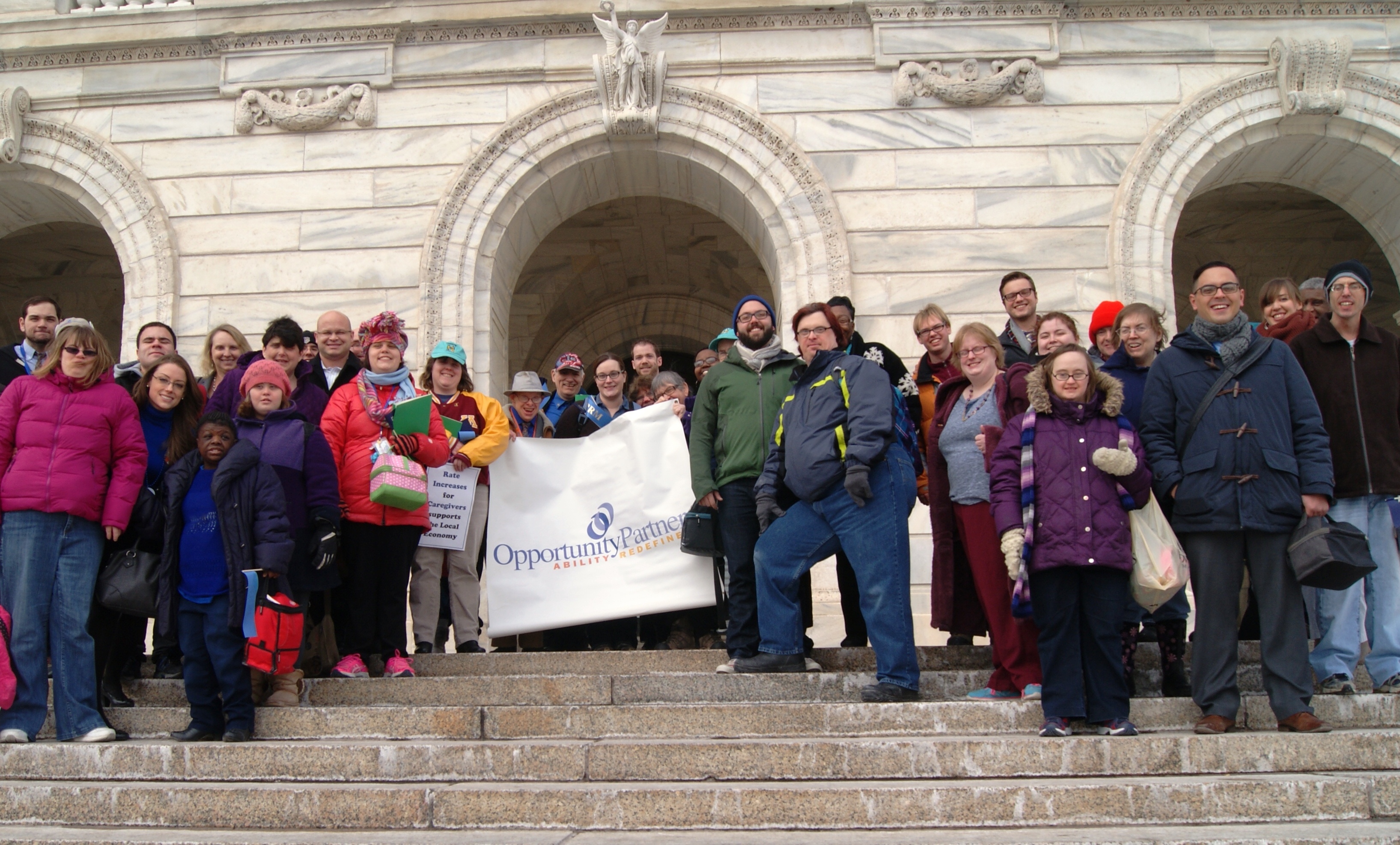 For more information on advocacy and involvement at OP, visit our page.