You are an important part of our success
Because of you, we are celebrating 65 years of success and looking forward to a strong future of advancing the quality of life for people with disabilities. We can do so much more, thanks to you!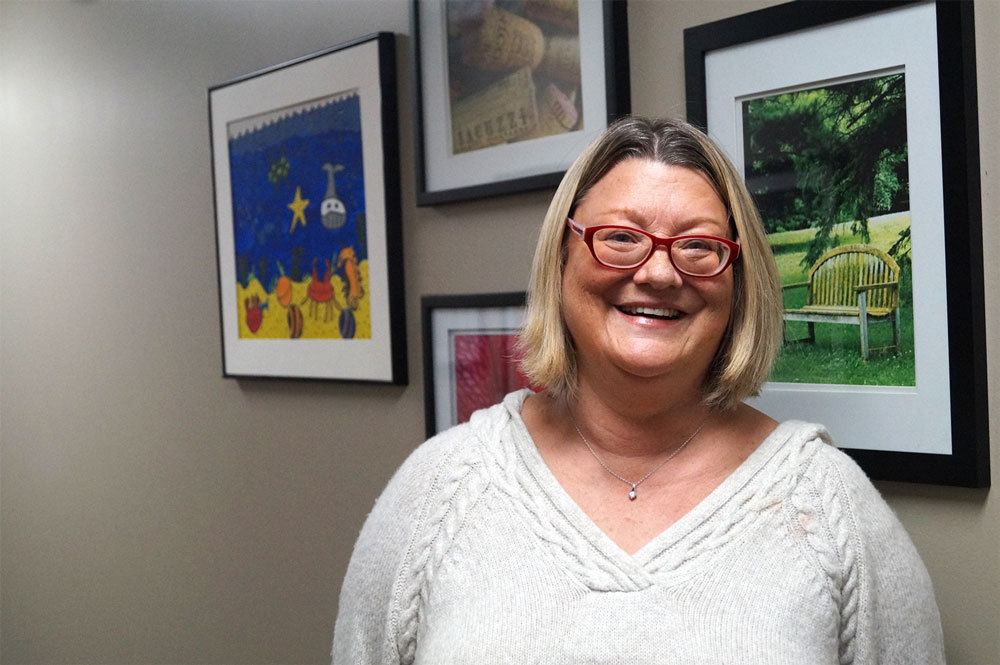 Heather thanks you. Because of you, Heather gives back to her community in so many ways. Your support provides us the resources we need to help many people, including Heather. Heather never lets her disability slow her down. Her strong work ethic shows as she builds her resume with jobs at Opportunity Partners and in the community. As a proud member of COAL, our self-advocacy group, she participates in food drives and anti-bullying efforts. She also improves our community by volunteering at her church and at a senior care center.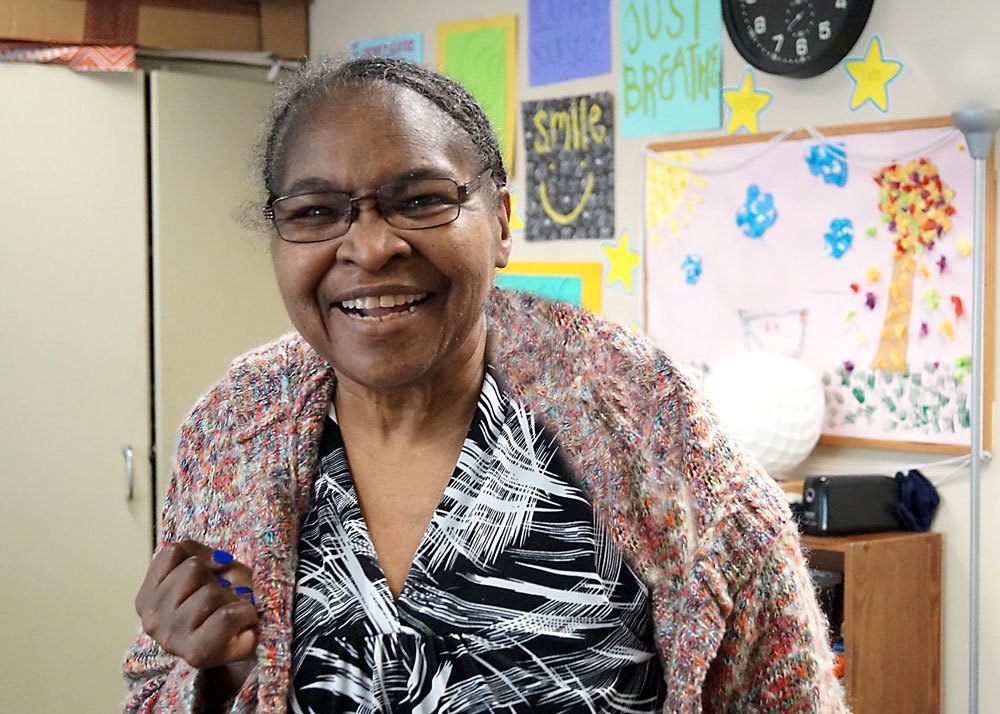 Ginny thanks you. Ginny has a smile for everyone she meets. Your support means we can continue to help people like Ginny who have experienced a brain injury in their lives. Ginny shows compassion and positivity toward others in a way that touches our hearts. Her optimistic spirit and amazing sense of humor lifts up those around her. When she sees her peers struggling, Ginny takes the time to ask what is wrong and lends a listening ear and her comforting presence. Ginny is making a difference each day with her kind and caring personality.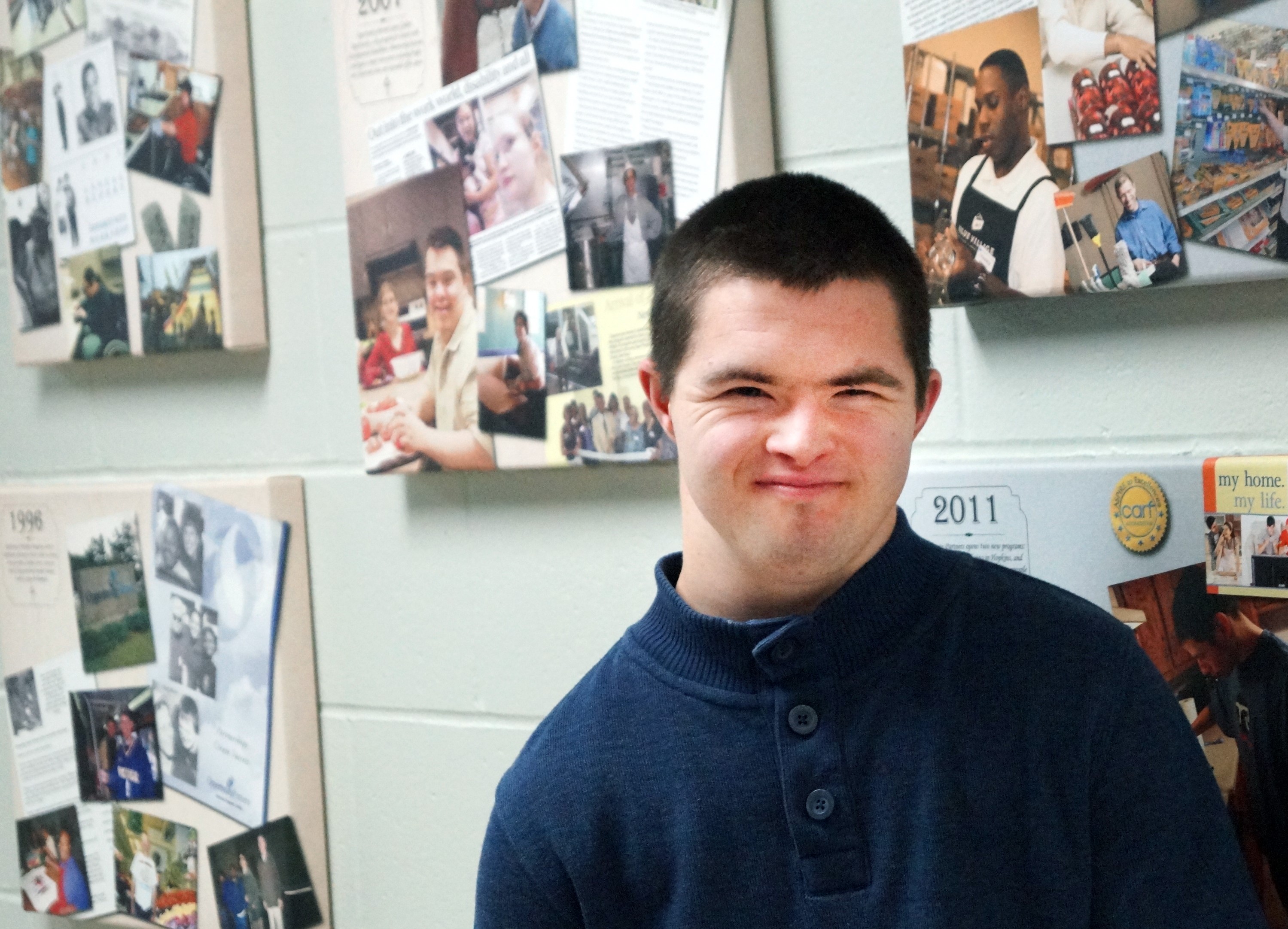 Mark and his mom Patricia thank you. Thanks to your support, Mark has found Opportunity Partners to be a safe and welcoming place to call his village. Mark cannot read, write or speak. Opportunity Partners gives him a place to work in a safe, consistent and supervised environment and to take classes focused on life skills. "Opportunity Partners has provided Mark a community in which he can grow, learn and contribute," his mom Patricia said. "Mark looks forward to going each day and I feel blessed that they support adults like Mark with special needs."
This holiday season, you can help us continue to change even more lives. Your gift supports people like Heather, Ginny and Mark. Your gift supports community. Here are just a few examples of what your gift can do:
$50 pays for a cooking activity at one of our residences
$100 covers one semester of art supplies for a Learning Options class
$250 provides cultural opportunities, such as fees for a music class
$500 helps with technology skills, such as taking a computer class to build work skills
$1,000 provides groceries for one month at one of our residences
$2,500 increases independent living by helping with costs to install new technology in one of our residences
Our fiscal year ends on December 31. Make a difference today by making a gift online.
Together, we are better.
Written by Brie Geurink, CFRE, Vice President of Advancement