Gearing up for our largest event!
May 8, 2017
By Brie Geurink, Vice President, Advancement
Opportunity Partners is so excited that our gala is right around the corner! Next week on Saturday, May 20, we will transform the Koch Campus production floor into a beautiful event. This is our biggest fundraiser of the year, and gives attendees a firsthand look at what their support can do.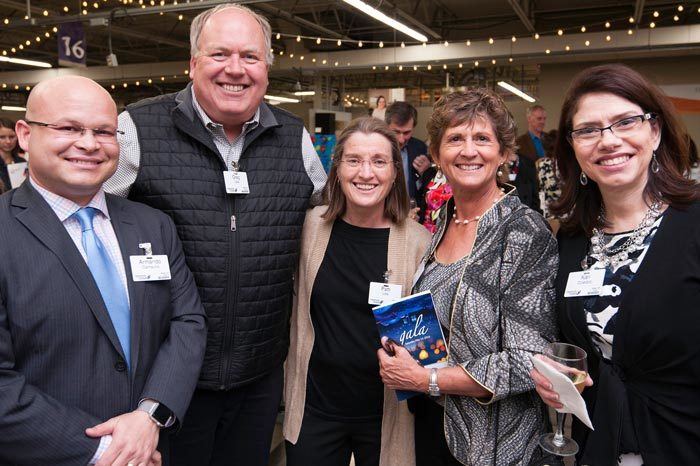 We are thrilled with the generous support we have received from so many sponsors. Opportunity Partners values these partnerships and are very grateful for their contributions. Our sponsors* are:
Ascent Private Capital Management
U.S. Bank
Barbara G. Koch
Boston Scientific
Chris & Leslie Neugent
Graco
Marsden Services
Midwest Vending
Ryan Companies
Sweet Harvest Foods
Teddy Spencer & Family
Wells Fargo
UnitedHealth Group
Atlas Staffing Inc.
Avison Young
Engineered Products Company
Kraus-Anderson Construction Company
Midwest Staffing Group
Nilan Johnson Lewis
Nordic Ware
Thiel Anderson Kukla
Uponor
Willis Towers Watson
We have about 350 people attending the event – and excitingly we know that we have a great mix of previous attendees and new! Our guests will enjoy a reception with a silent auction, followed by a program that is very mission focused and co-emceed by Armando Camacho, President & CEO and Stacie Dziedzic, a person served in our Anoka community living program. There are several live auction items from a VIP Twins suite to a weeklong stay in Colorado. We have parents speaking about their experience with OP, and will show a video telling the story of Tori Soosai, who with the support of OP was able achieve her goals.
We hope to see you at the gala on May 20 and look forward to sharing results, photo and the video afterwards!
*sponsors as of April 27