Frank Murillo wins Minnesota Job Honor Award
Congratulations to Frank Murillo for winning a Minnesota Job Honor Award for his work with General Mills! The award was presented in partnership with the Minnesota Chamber of Commerce earlier this month at their "Workforce Solutions Forum" in Minneapolis. Frank started at General Mills as part of a Supported Employment Team (SET), but now works independently in the mail room.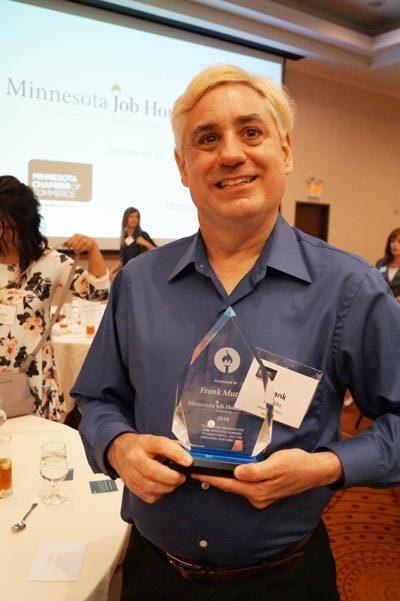 View the video produced about Frank's work that was shown at the event.
Media coverage: