Celebrating our amazing team
Together, we are better! We recently celebrated milestone anniversaries of 39 of our wonderful Opportunity Partners staff members.
With an amazing combined 365 years of service to the mission of OP, it is truly humbling to reflect on the dedication of these individuals who have committed 5, 10, 15, 20, 25 and even 30 years to OP!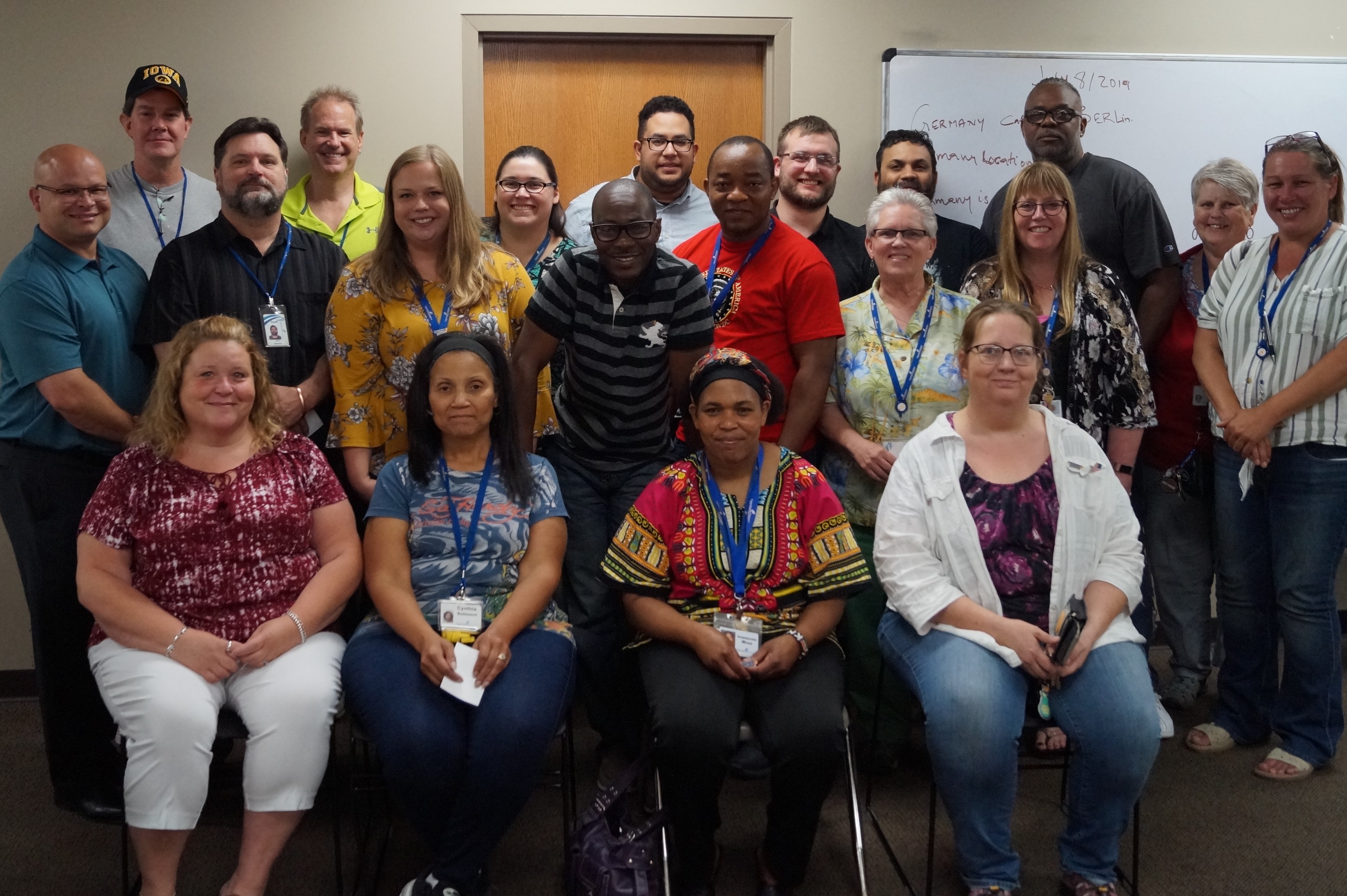 Representing all areas of the organization, including residential, day program, work skills and administration, these employees have touched nearly every part of our company. Some started as temporary workers and have advanced to management positions. Some started in the program area and transferred into new opportunities in finance or other administrative areas. All have given their time and talent to advance the quality of life for people with disabilities.
Here's what they said at a luncheon on July 9 in their honor.
---
"It's an honor and a privilege to work with our persons served. I love them." – Mike Mueller, transportation (20 years)
"We all work together as a team to support people." – Sam Dennis, residential ( 5 years)
"It's been a fun 5 years. There's been some great challenges." – Putheavy Nop, production (5 years)
"I really enjoy it. (OP) makes my heart soar. It fills me up and makes me really happy." – Kelly Laignel, employment and residential (5 years)
"I love working here. I never thought I'd be in finance but it's pretty great," – Sheena Schar, finance (10 years)
"I love OP. It has been a great 10 years." – Nicki Hennessey, day programs (10 years)
"I'm really grateful for everyone who works here." – Jennie Davis, day programs (20 years)
"I like to connect with the guys at the houses." – Anastanciah Mose (10 years)
---
Do you want to make a difference in the lives of people with disabilities?