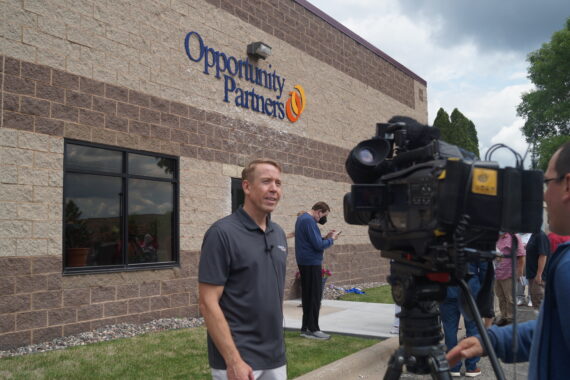 CCX Media: Opportunity Partners Karlins Center has a new Plymouth location
August 17, 2022
A NONPROFIT SERVING ADULTS WITH DIASBILITIES HAS OPENED A NEW LOCATION IN PLYMOUTH
Opportunity Partners Karlins Center offers day and enrichment services to adults with autism and other disabilities. They've been located in Plymouth since 1996, but before, they always rented out their space. Now they own their new location on 45th Avenue North, which is near the intersection of 169 and Rockford Road.
"This facility will allow us to double our capacity, and just reach more people in the community and also create a much better environment for them," said Bill Schultz, President and CEO of Opportunity Partners. "Bigger rooms, natural light, just a better space to offer our services."
Currently, Opportunity Partners Karlins Center serves 34 people, and they expect to serve more as additional staff are hired.