Opportunities Start Here
Opportunity Partners is one of Minnesota's most experienced and comprehensive providers of employment, enrichment and residential services for adults with disabilities in the Minneapolis/St. Paul Metropolitan area. Whether you are a person with a disability, a family member or a community partner, we can help you find the right opportunity.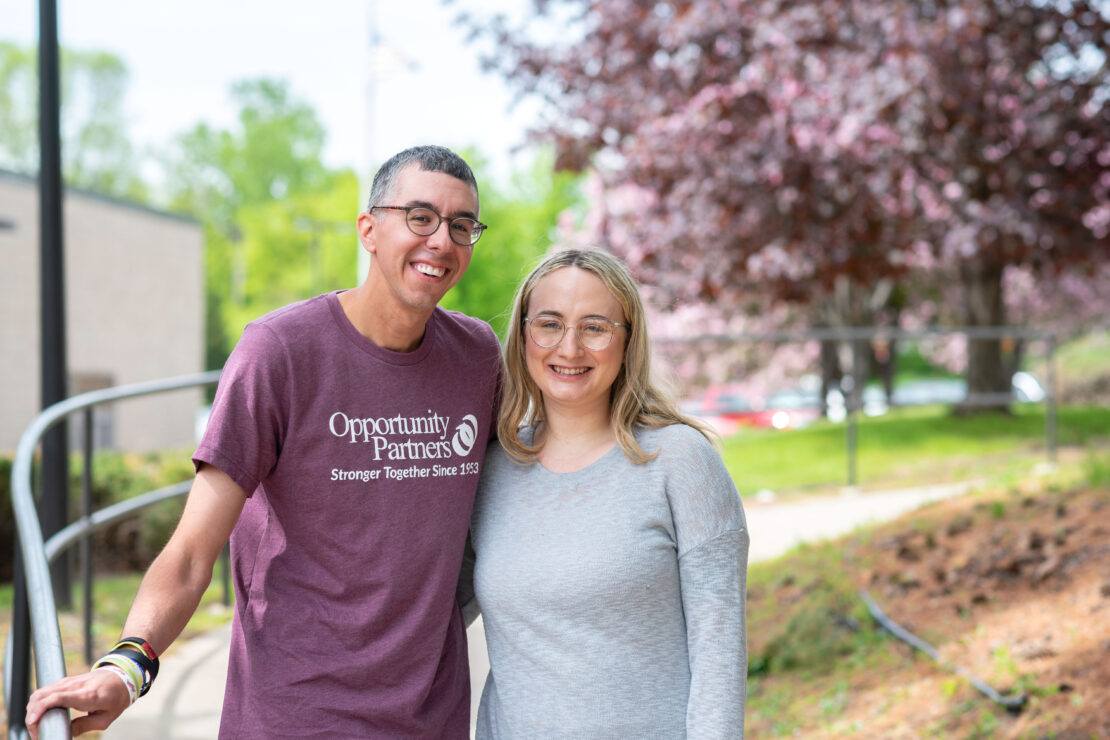 Services
Our services help people with disabilities reach their goals in life, develop greater independence and become part of their communities.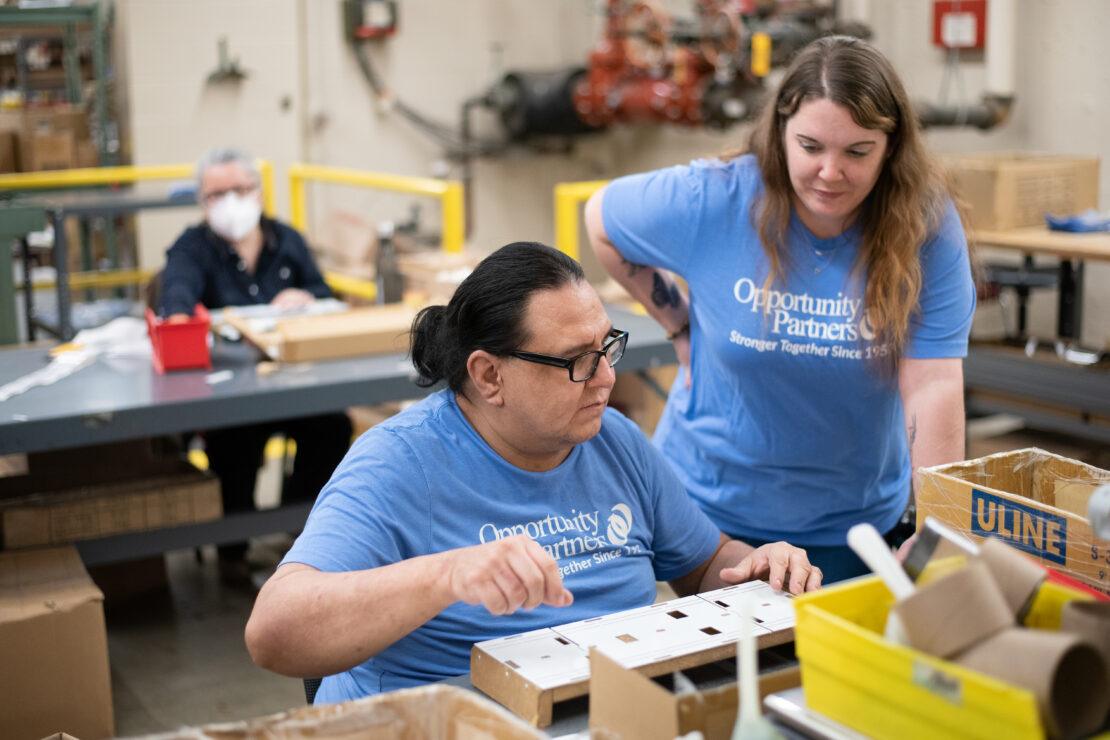 Business Solutions
As a nonprofit organization and social enterprise, we provide workforce solutions and packaging and assembly services to businesses of all sizes.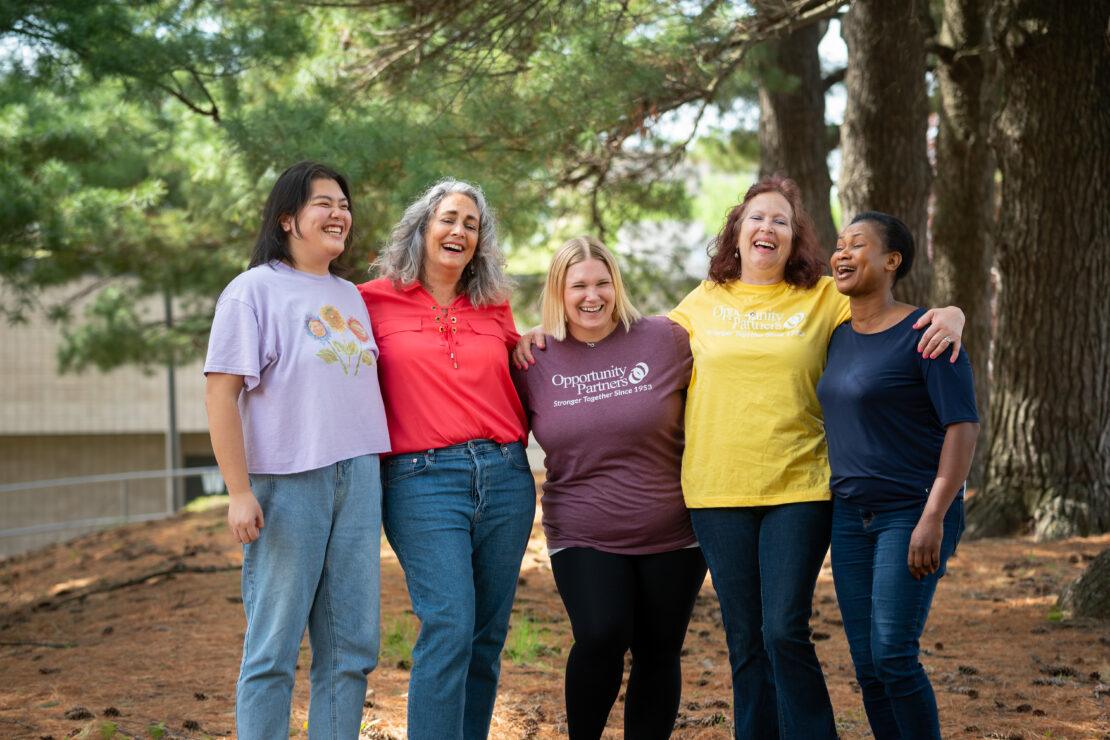 Job Openings
Join our team and make a difference in the lives of people with disabilities. Advance your career, contribute to a strong mission, and leave an impact – it's more than a job!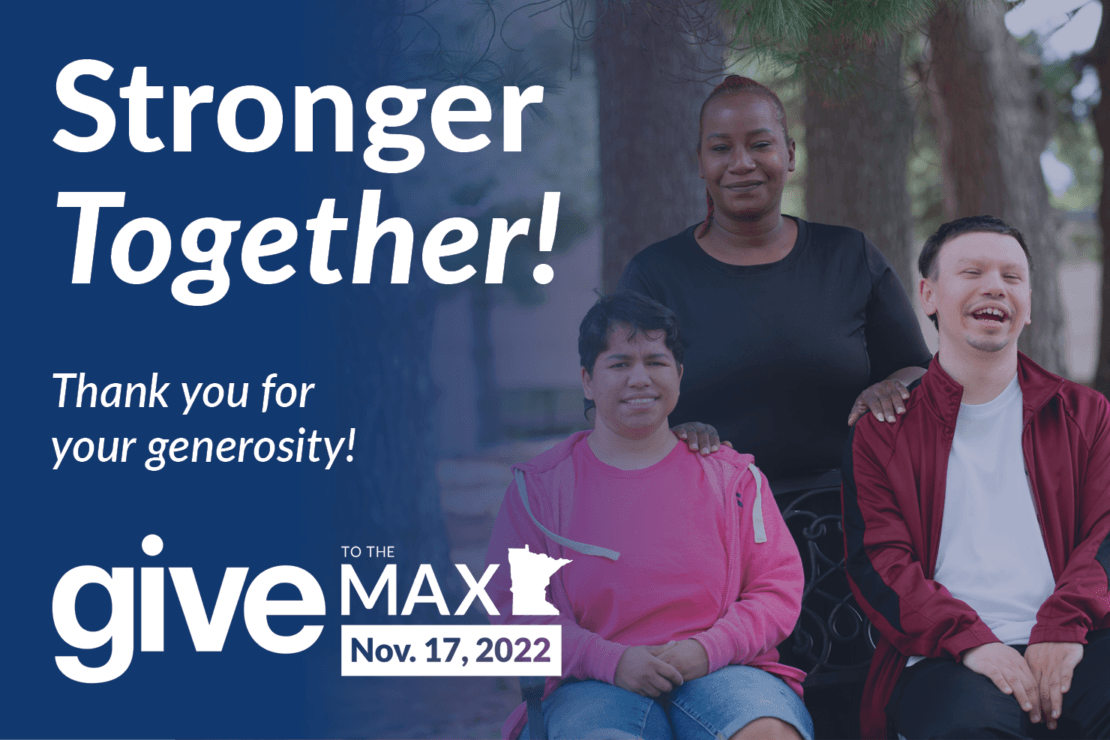 Events
Give to the Max - Thank you!
On Give to the Max Day, you helped us raise much-needed funds to support our mission of advancing the quality of life for people with disabilities! Together, we raised $44,009! Your generous support means even more people with disabilities can experience safe and comfortable homes, opportunities to work and volunteer, and the chance to be fully included in our communities. Our hearts are filled with gratitude.
If you have questions or would still like to make a gift for Give to the Max, giving@opportunities.org or 952-912-7442.
Latest News
We are so grateful to everyone who gave for Give to the Max Day 2022 – together we raised over $44,000! Your contribution to Opportunity Partners means so much; read more about how your gift… Read More