You can help Redefine Ability this fall
November 6, 2017
By Grace Brennan, Donor Relations and Events Manager
Give to the Max Day is one of my favorite days of the year. I love seeing not only the generosity of Opportunity Partners' families and friends, but of the entire state of Minnesota rallying around their favorite nonprofits. I expect this year's Give to the Max Day on Thursday, November 16 will be no different. With your help, we hope to raise $30,000 for OP!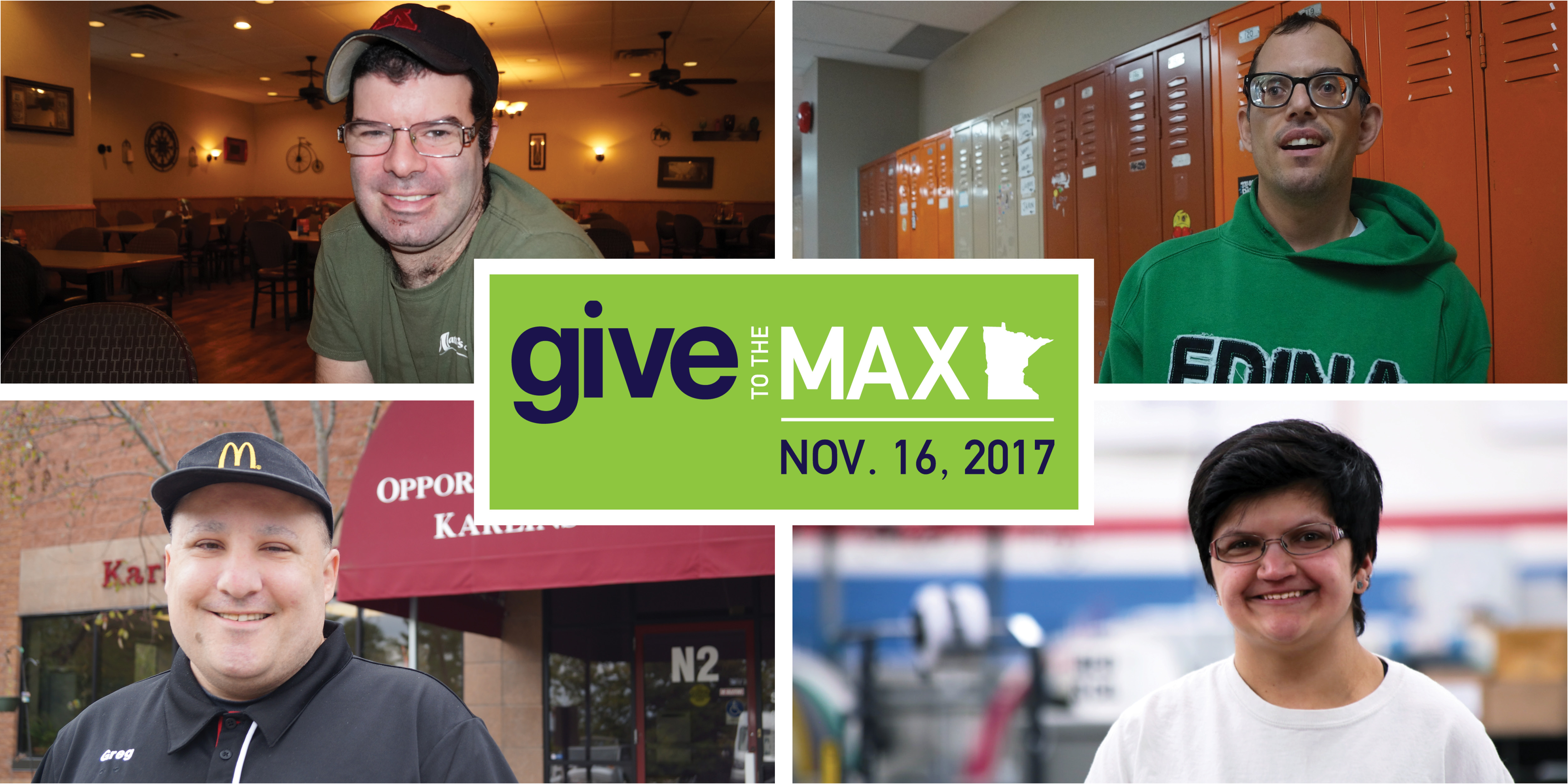 Our services develop each individual's potential and ability to lead a fulfilling life. Your support gives us the tools and resources we need to help individuals build themselves up, and that is what builds up our community. Take a look at what your gift can do:
$50 pays for a cooking activity at one of our residences.
$100 covers one semester of art supplies for a Learning Options class.
$250 offers cultural opportunities like a music class or museum visit.
$500 presents work skills training like taking a computer class.
$1,000 could provide job training via a partial scholarship for a Career Learning Pathway.
$1,500 is a month of gas for our vans to transport people to Supported Employment Teams working in the community.
$2,500 increases independent living by helping with costs to install new technology in one of our residences.
You don't have to wait to give your Give to the Max Day gift! Scheduled gifts are now processed in real time. Any gift made to our campaign between now and November 16 will count toward our goal.
There are plenty of ways to increase the impact of your gift on Give to the Max Day. Thanks to a generous OP family, your donation will be matched – up to $10,000! GiveMN draws Golden Tickets every day leading up to November 16, potentially adding $500 to your gift. Golden Tickets worth $1,000 will be awarded every hour on Give to the Max Day. Your gift, at any amount, will make a difference.
Follow along on social media to hear more about the work happening at OP and watch for our Give to the Max Day results!