2017 Legislative Session ends with wins, losses
June 5, 2017
By Sara Grafstrom, Director of Government Relations and Member Advocacy, ARRM
The 2017 Legislative Session and Special Session officially has come to a close, with the Governor signing the nine budget bills that will fully fund the government, avoiding a potential government shutdown. Among those bills is the Health and Human Services Omnibus bill which resulted in an overall $463 million cut and contains some wins and losses for ARRM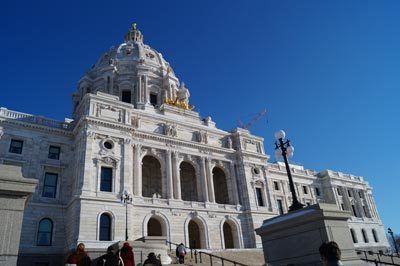 members and the disability community.
There were a number of important and beneficial long-term policy reforms included in the final Health and Human Service Omnibus bill. Despite the large cut to Health and Human Services, ARRM was able to work with leadership in both the House and Senate to ensure its policies remained priorities during final negotiations. Many important changes to the Disability Waiver Rate System were maintained in the final agreement, as well as ARRM's language addressing Intermediate Care Facility open beds.
The biggest disappointment for ARRM members this session was the Best Life Alliance's request for an across the board immediate rate increase not being included in the final budget bill. ARRM heard from many legislators throughout the session that the Best Life Alliance was the top issue that they hear about from their constituents. While it does not make up for another year without an immediate rate increase, please know that your stories were heard and listened to and in no doubt helped push forward and pass the long term reforms contained within Disability Waiver Rate System this session.
The Best Life Alliance is regrouping and will be reaching out to supporters in the weeks ahead with more information on what is next for the coalition.
Finally, ARRM successfully passed its policy bill this session (S.F. 359), moving from the House and Senate floors with unanimous support. The bill was presented to the Governor on May 26 and was signed on May 31. It contains many important provisions helpful to disability service providers.
Beginning this month, ARRM staff will be traveling around the state, updating, educating and training members on the changes that happened during the legislative session. It is during these trainings that we look forward to hearing from members about what they view as the future of our industry and what they would like ARRM to focus on in the 2018 Legislative Session and the years after.
ARRM is a nonprofit association of more than 200 providers, businesses and advocates dedicated to leading the advancement of community-based services that support people living with disabilities in their pursuit of meaningful lives. Founded in 1970, ARRM continues to lead positive industry reforms that support Minnesotans with disabilities.