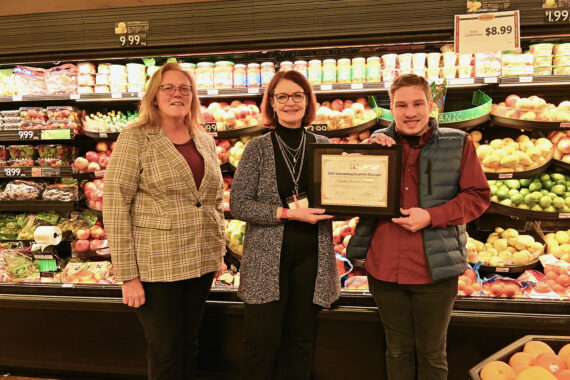 Sun Sailor: Hopkins Driskill's Downtown Market receives 2022 MOHR Outstanding Disability Employers award
Driskill's Downtown Market and Cub Foods recognized as Outstanding Disability Employers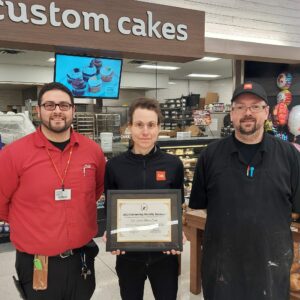 Hopkins Driskill's Downtown Market and Cub Foods-Blaine South were both recognized with the Minnesota Organization for Habilitation and Rehabilitation's (MOHR) 2022 Outstanding Disability Employer award. We're proud to partner with Driskill's and Cub in our mission of advancing the quality of life for people with disabilities through community employment!
Sun Sailor: October 31, 2022
The Minnesota Organization for Habilitation and Rehabilitation has announced its Outstanding Disability Employers for 2022. Honorees consist of companies large and small from all industries and all areas of the state, and Hopkins Driskill's Downtown Market is one of them.
The common thread between them is that they all go above and beyond to support employees with disabilities in the workforce.
"Hiring and retaining employees of all abilities strengthens diversity, fosters inclusion, and adds creative energy to Minnesota's workforce," says Julie Johnson, MOHR Board Chair and President and CEO of MSS in St. Paul. "The businesses we're honoring all go out of their way to create an environment where Minnesotans with disabilities can thrive."
MOHR's Outstanding Disability Employer Awards coincide with National Disability Employment Awareness Month. Established by President Truman in 1945, the month was the first national call for Americans with disabilities to be able to access the opportunities and rewards of employment. These awards are one of the ways MOHR recognizes the valuable role that organizations play in employing people with disabilities and providing them a sense of community and accomplishment.
"Individuals with disabilities across Minnesota are able to gain independence, purpose, and community when they are included in the workforce," says Johnson. "MOHR is excited to share the great things happening in disability employment across our state."