Sun Post: New Hope group home will be rebuilt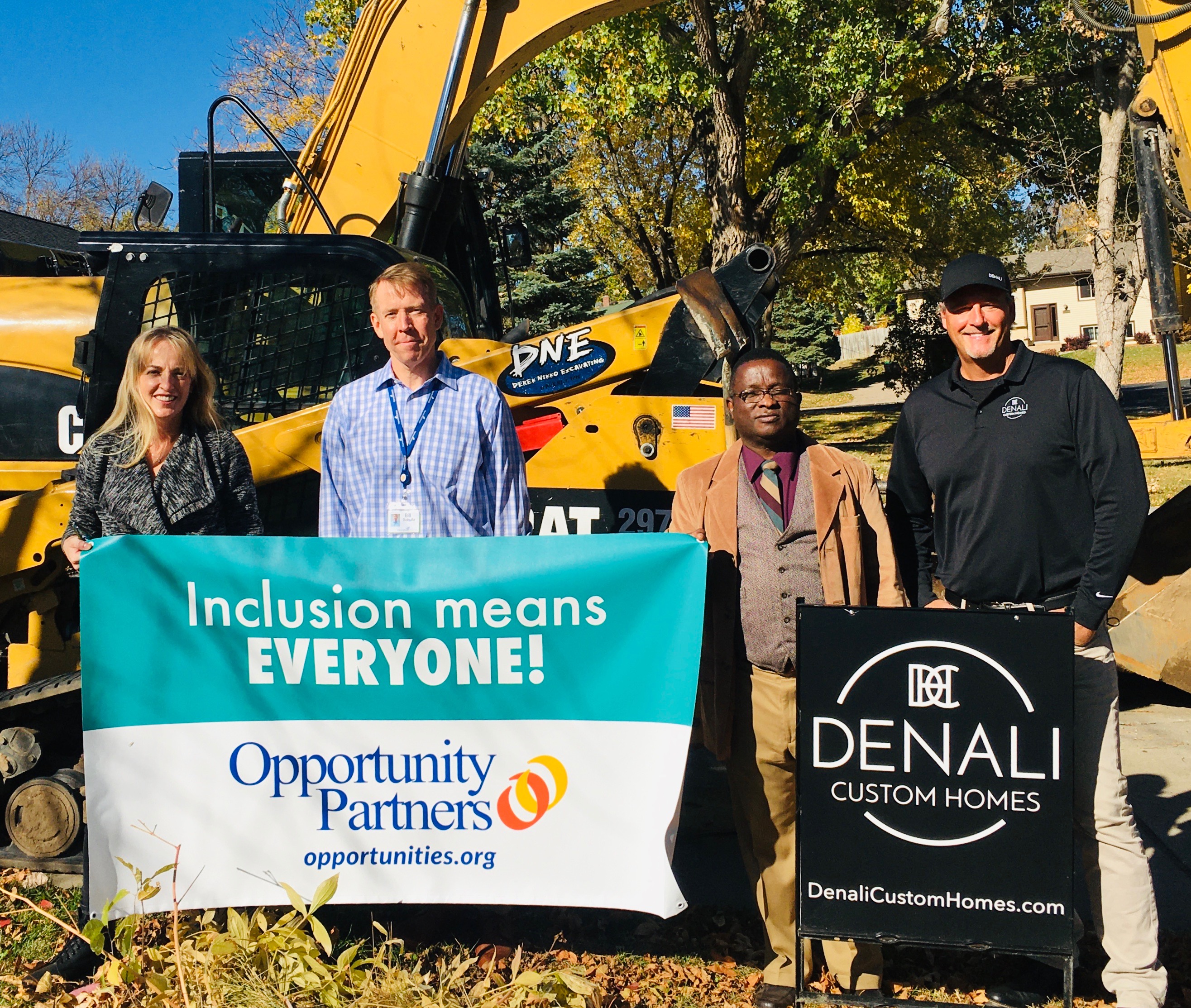 October 20, 2020
Last year, a group home for three vulnerable adults on the 2700 block of Ensign Avenue North made local headlines when it erupted into flames. The cause of the fire remains unknown.
"I heard a big bang from outside," remembered Adventor Trye, an Opportunity Partners staff member who was waiting for one resident, Ken, to get ready so the two could go on an outing. "It was apparently from the garage, so I went there and I saw a big fire blazing there already."
Trye helped Ken escape from the fire that day, and ran back into the flames to make sure no other residents were inside. Thankfully, none were.
Trye met with Opportunity Partners CEO Bill Schultz and Denali Custom Homes founder David Bieker for a groundbreaking at the home Oct. 13. After a year and a half, the home is finally being rebuilt so it can once again serve as a place vulnerable adults can live as independently as their disabilities allow. The reconstruction was made possible by a new partnership between Denali and Opportunity Partners.