Staff Spotlight – Tim Dusil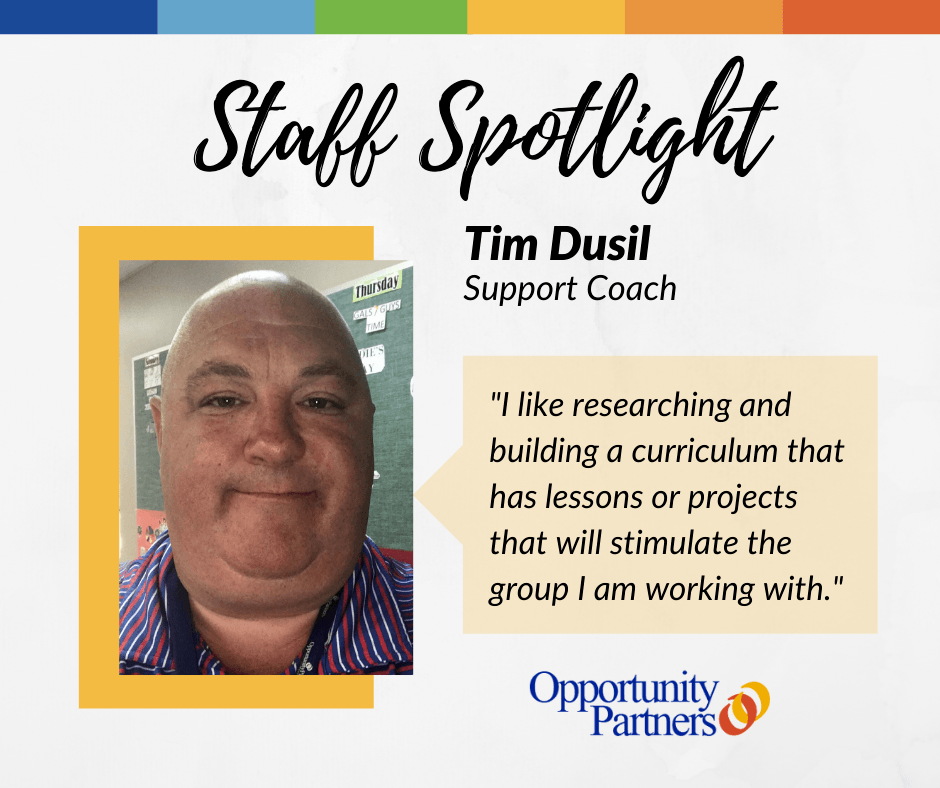 Tim Dusil, Support Coach
What do you do at OP?
I plan and implement lessons and activities for small groups.
Share a mission moment!
I really enjoy art. One of my favorite projects was to make tie dyes with my group. It was enjoyable to work through the project and see the groups surprise when we were finished. I always love it when I see someone wear their shirt to Opportunity Partners for the day. I always make sure to tell them how much I like their shirt. The smiles I get make my day.
What do you love about your job at OP?
I like researching and building a curriculum that has lessons or projects that will stimulate the group I am working with.
If you won the lottery, what's the first thing you would do?
I would get a financial advisor and figure out what would be the best way to invest and donate.
What is your favorite indoor/outdoor activity?
My favorite outdoor activity is to go to the pool and swim.
If you could learn to do anything, what would it be?
I would like to learn how to fly an airplane.
Anything else you would like to share?
Things I enjoy in no specific order are going to the pool, art, motorcycle rides, and golf.