Staff Spotlight – Liz Clark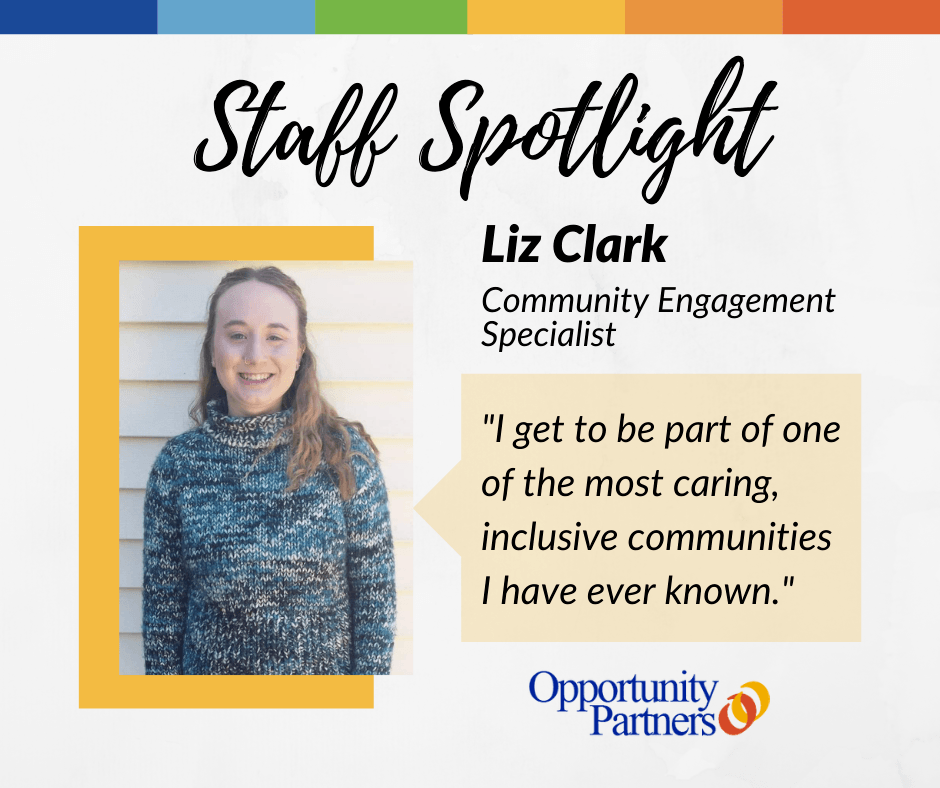 Liz Clark, Community Engagement Specialist
What do you do at OP?
I bring a small group out into the community every day. We go to museums, parks, libraries, and volunteer at Feed My Starving Children and Meals on Wheels.
Share a mission moment!
After being stuck inside for so long because of Covid-19, it is striking how excited everyone is to be able to get outside and safely see friends.
What do you love about your job at OP?
I get to be part of one of the most caring, inclusive communities I have ever known.
If you won the lottery, what's the first thing you would do?
I would travel anywhere and everywhere (when it is safe), then save the rest.
What is your favorite indoor/outdoor activity?
I love food and music. Concerts, restaurants, ideally some combination of the two.
If you could learn to do anything, what would it be?
It's tied between learning a new language or playing the guitar.
Anything else you would like to share?
I was born and raised in Hopkinton, MA (the start of the Boston Marathon)!