Staff Spotlight – Jacob Williams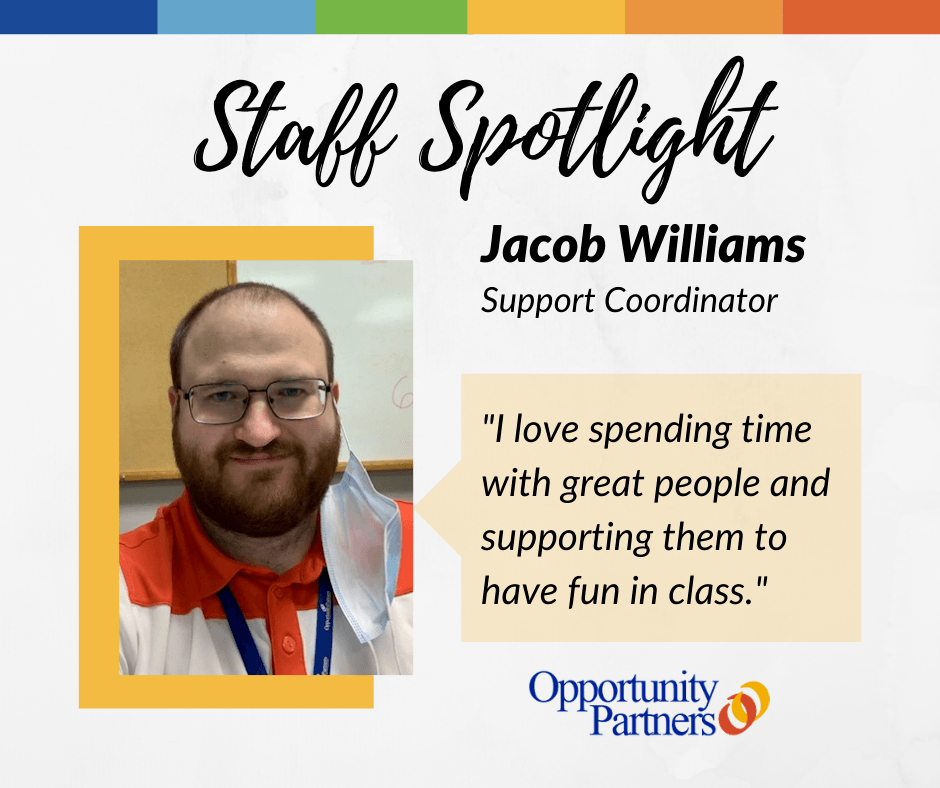 Jacob Williams, Support Coordinator
What do you do at OP?
I lead a full day class at the Bren Road location.
Share a mission moment!
We took a trip to the Como Zoo and everyone had so much fun watching the penguins swim and play!
What do you love about your job at OP?
I love spending time with great people and supporting them to have fun in class.
If you won the lottery, what's the first thing you would do?
I would start an organization for justice.
What is your favorite indoor/outdoor activity?
I love playing cards and board games with friends and family.
If you could learn to do anything, what would it be?
How to stop procrastinating!