Staff Spotlight – Hannah Maupin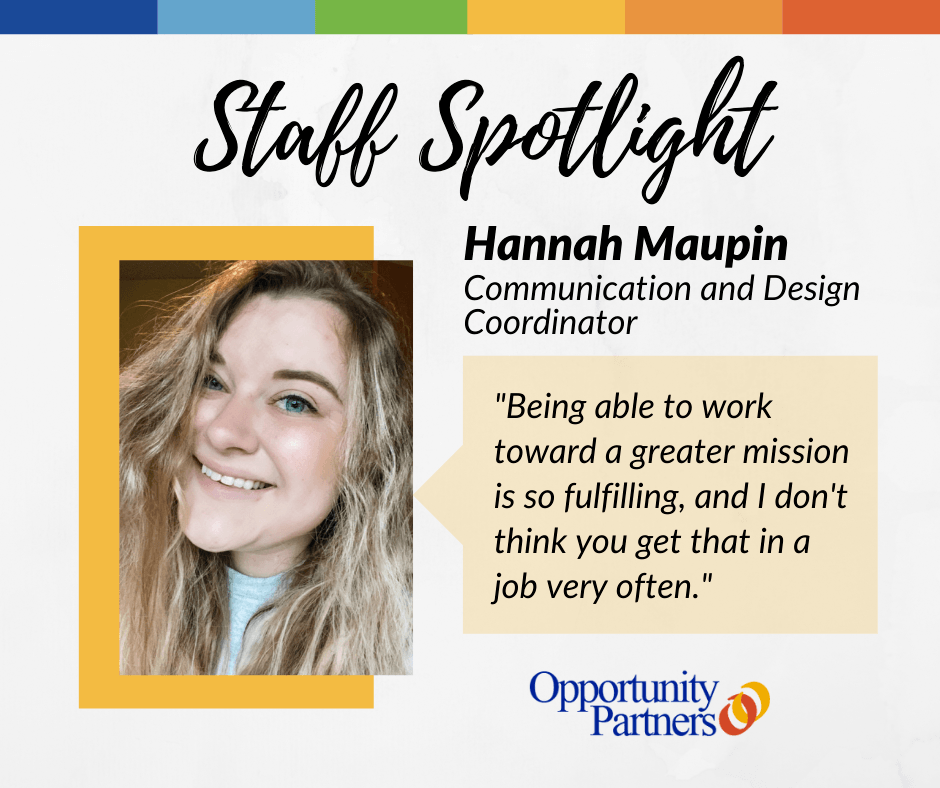 Hannah Maupin, Communication and Design Coordinator
What do you do at OP?
I develop, design, and coordinate production for a wide variety of materials to achieve the organization's strategic objectives. I also assist with editing external communications and manage the OP website. Basically make things look pretty!
Share a mission moment!
Getting to meet a gal we serve who lost her job during the pandemic was tough. Then she found out she got her job back and was able to work again! I got to visit her during lunch while she was working, and she was so happy to be back!
What do you love about your job at OP?
I have just loved getting to know the people we serve. Being able to work toward a greater mission is so fulfilling, and I don't think you get that in a job very often.
If you won the lottery, what's the first thing you would do?
Pay off my husband's schooling. Then take a vacation!
What is your favorite indoor/outdoor activity?
I love to crochet, I'm obsessed. Visiting a nice flower garden or park is also so relaxing to me.
If you could learn to do anything, what would it be?
Ballet!
Anything else you would like to share?
I design and sell art as stickers, cards, and other fun things! It keeps me busy when I'm not at work!