Staff Spotlight – Charlie Erickson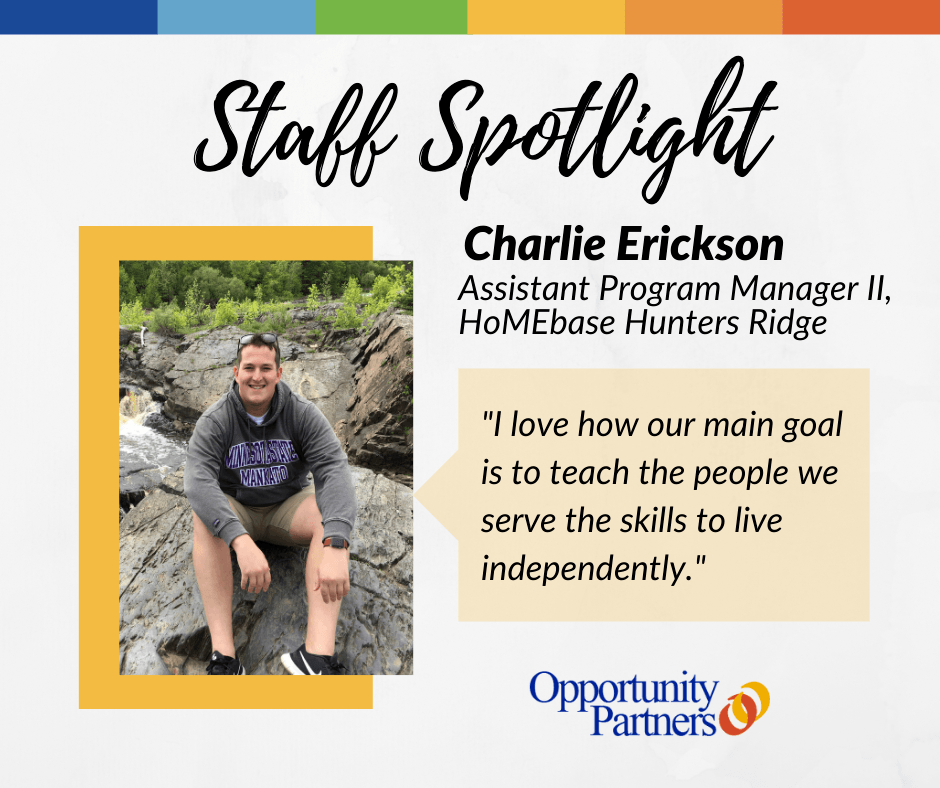 Charlie Erickson, Assistant Program Manager II, HoMEbase Hunters Ridge

What do you do at OP?
I help manage the day to day operations of our supported apartment program at HoMEbase Hunters Ridge. It's a great program and we have some stellar individuals that live at our site.
What do you love about your job at OP?
I love how all three of our HoMEbase sites operate as a cohesive team and that our main goal at HoMEbase is to teach the people we serve the skills to live independently.
If you won the lottery, what's the first thing you would do?
I'd put a good chunk of it into the stock market/real estate and turn it into more money.
What is your favorite indoor/outdoor activity?
I love fishing, exploring state parks, and watching football on Sundays.
If you could learn to do anything, what would it be?
I would learn to be a better public speaker and a more influential/persuasive communicator.
Anything else you would like to share?
I started with OP as a float DSP and really loved bouncing around to different sites and working with a wide variety of amazing individuals, but I'm happy to have taken a step up in my profession to work in program management.