Rally with us on March 12
Join us for Disability Services Day at the Capitol, when more than 1,000 direct care staff, self-advocates, families and community members converge on the Minnesota State Capitol to urge lawmakers to prioritize disability services. Attendees from across the state will attend a 10 a.m. rally, followed by meetings with legislators.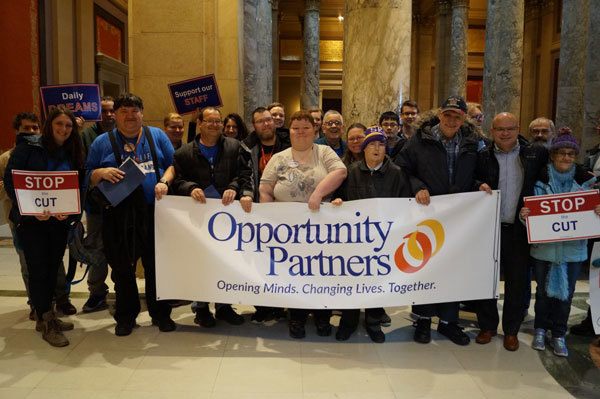 This year's legislative agenda being introduced by the disability advocacy group Best Life Alliance seeks to stabilize rates for disability services and take steps to address the severe workforce shortage in our industry. View the Best Life Alliance hand out.
Learn more about the issues on the Advocacy tab at arrm.org. Join our advocacy efforts by contacting info@opportunities.org or 952-930-4208.