Partnering for State Fair Success
The Blue Barn, owned by Blue Plate Restaurant Company, was better prepared to serve Minnesota State Fair visitors thanks to a meaningful partnership with Opportunity Partners.
Our team of dedicated and enthusiastic workers, who are also people with disabilities, eagerly took on the challenge of assembling nearly 100,000 food containers, lining the containers with branded Blue Barn paper and skillfully packing boxes ahead of the fair's opening day. It is a partnership that has existed since 2015.
Aisha Kaylor of Blue Plate Restaurant Company says working with nonprofit Opportunity Partners saves Blue Barn workers time so they can focus on preparing food and filling orders during the bustling 12 days of the fair. Kaylor expressed her gratitude for the time and talents of people served by Opportunity Partners, saying, "Thank you for being able to do this for us. Opportunity Partners always goes above and beyond!"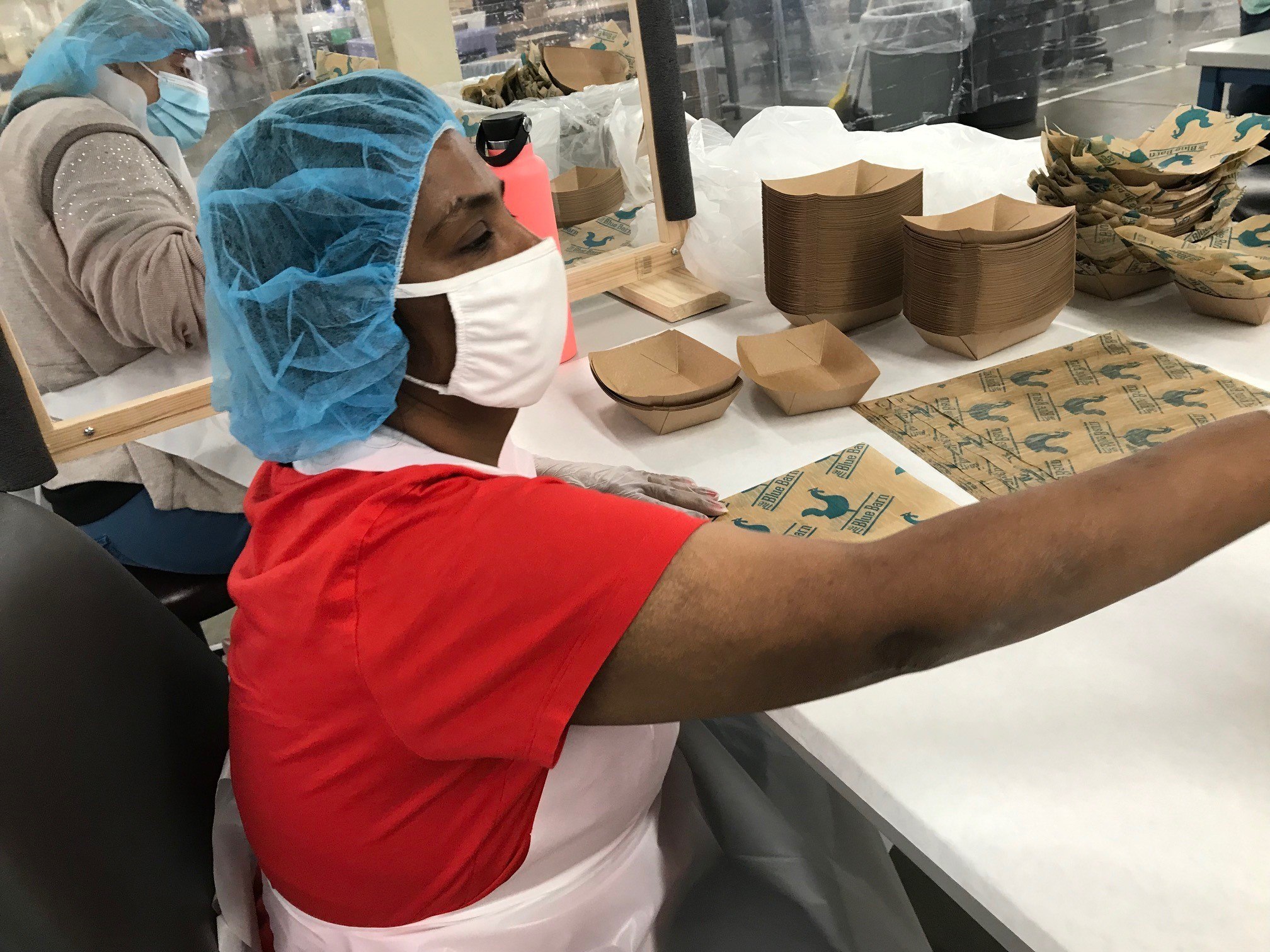 The partnership between Opportunity Partners and Blue Plate Restaurant Company isn't just about business or food — it's also an example of what can be accomplished when the abilities of people with disabilities are the focus.
Organizations like Opportunity Partners are right here in our community, ready to help people with disabilities find and succeed at jobs and to serve as a resource and disability expert for companies who need assistance finding dedicated employees. In addition to direct placements, Opportunity Partners also provides supervised teams at businesses and, in the case of the Blue Barn partnership, does contract packaging and assembly at our facilities. Contact us today for more information!