Opportunity Partners and Uponor celebrate partnership during NDEAM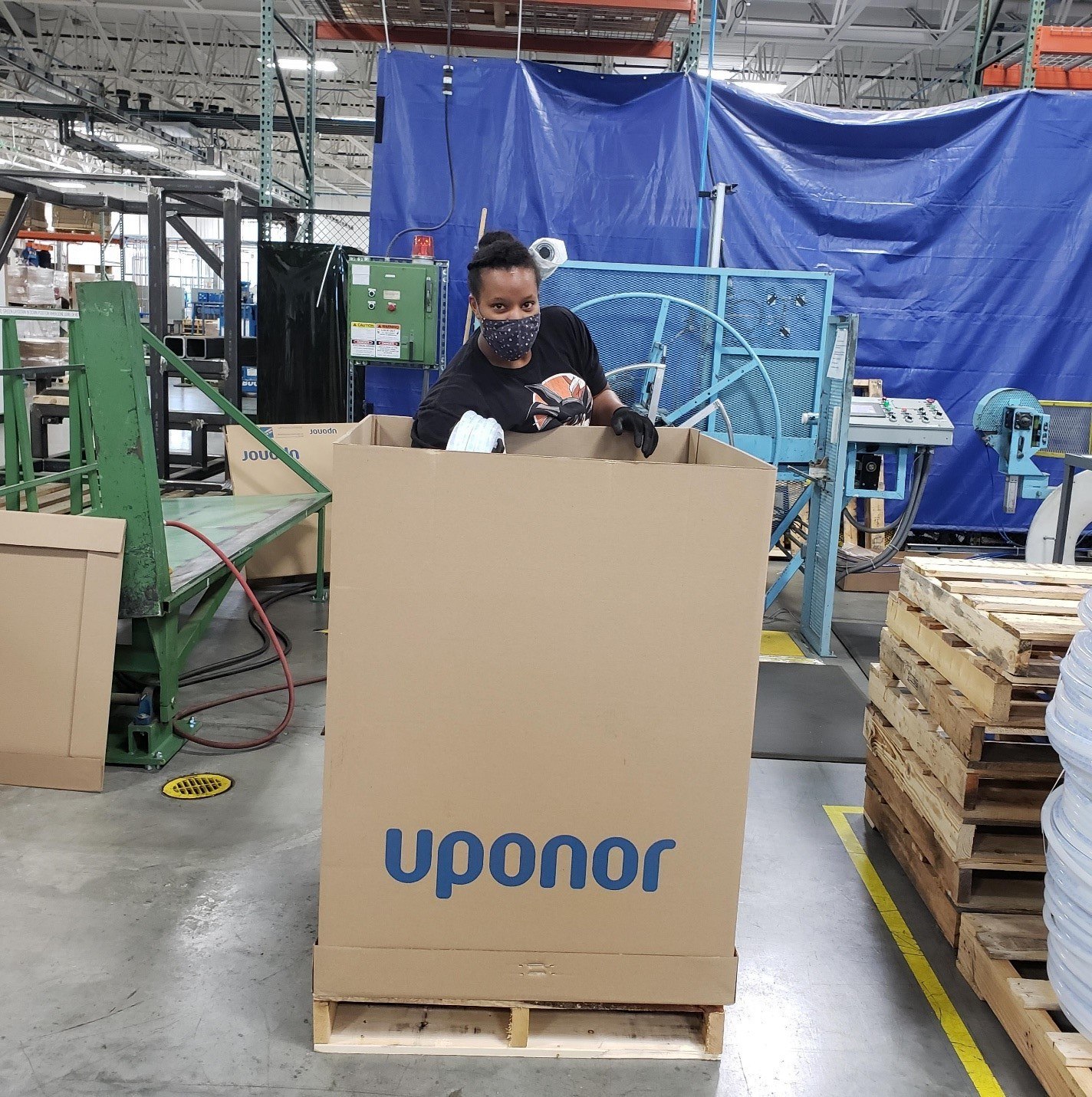 Opportunity Partners (OP) and Uponor North America have partnered for the past nine years to support job training and employment for individuals with disabilities. Julie Stier, Supported Employment Team (SET) Site Supervisor with Opportunity Partners, currently manages two employees on the Uponor Rework Line, helping guide the team's job success.
"The OP team takes great pride in their work at Uponor, providing personal satisfaction as well as bolstering their confidence," said Stier. "Helping the people we serve gain experience and independence aligns with our mission of advancing the quality of life for people with disabilities."
Fostering an inclusive workplace is among the goals of National Disability Employment Awareness Month (NDEAM). Held each October, NDEAM celebrates the many and varied contributions of workers with disabilities. Partners like Uponor strive to create environments where individuals with disabilities feel supported, valued and included.
"At Uponor, the employees recognize the OP team members, they say hi to us, and they engage with our team," said Stier. "They notice if one of our team members is gone for a day, and they always ask about them and how they are doing. Those we serve through OP want to be treated as part of the team, and have enjoyed being included in Uponor employee events."
This month and all year long, Opportunity Partners is proud to partner with companies like Uponor to provide job training that enhances personal and professional success for people with disabilities.
Content Credit: Thanks to the team at Uponor North America for generously contributing to this story.