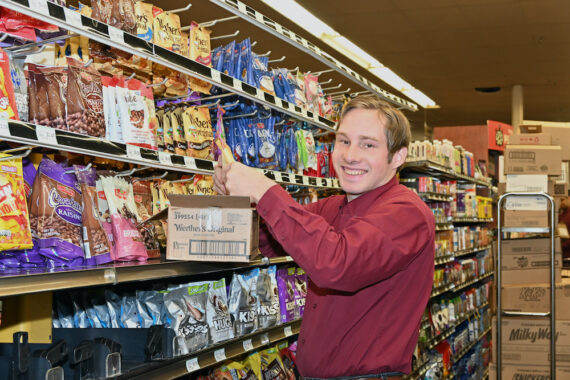 Give to the Max Day 2022
We are so grateful to everyone who gave for Give to the Max Day 2022 – together we raised over $44,000! Your contribution to Opportunity Partners means so much; read more about how your gift helps us to carry out our mission with these stories.
OP-Jorgenson House's story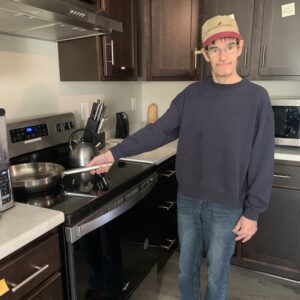 Recently, residents at OP-Jorgenson House in Minneapolis relocated to a newly renovated residence in Bloomington. OP's remodeled house has a new kitchen, more accessible bathrooms and a wheelchair ramp. The fresh space replaces an inaccessible house with narrow hallways and steep stairs. More accessible homes means the people we serve can age in place, safely and comfortably!
The residents love their new home. "It's big, elegant and friendly," one resident said. Jeff has made barbeque chicken and ribs in the new kitchen, while his roommates love to take walks through the quiet neighborhood.
Tom's story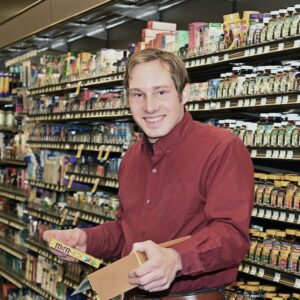 Tom is thriving at Driskill's Downtown Market in Hopkins, where he bags groceries, stocks merchandise and helps with carry-out. "Work makes me feel excellent," Tom said. "It gets me out and social. I've gotten to know the regular customers now that I've been here for two years."
Employment has not always been easy for Tom. Interviewing could be overwhelming, and once on the job, the required tasks could be daunting. That's where Opportunity Partners has stepped in, finding Tom a job that would be a good fit, helping him prepare for the interview, and breaking down the job duties into manageable steps.
Tom's mom Kris sees how working has changed Tom's life. "We are so proud of all he has accomplished and are happy he likes his job," she said. "Working has given Tom a strong sense of duty, and his confidence and self-worth are improving."
Ari's story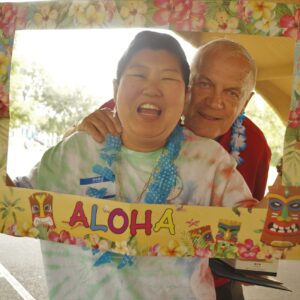 Ari attends Opportunity Partners' Engage with My Community program, where she joins her peers and her OP staff Mary each day on adventures around the Twin Cities. From going to the mall or bowling, or volunteering in the community, being active with friends means the world to Ari. "I've got my giggles back in my heart," Ari said.
Ari's dad Dan has seen many positive results since Ari joined the community-based Opportunity Partners program in 2019. "Ari's building bonds with others and has become so much more observant and participatory," he said, adding that Ari gets up each day, eager to go. "That says a lot about the program," he said. "Her staff Mary has been a great influence."
It's not too late to give! Make your gift to Opportunity Partners so we can continue to advance the quality of life for more than 1,200 people with disabilities in our community each year!