Finding a niche in a time of transition
August 27, 2018
By Ben Kopnick, Program Coordinator, Transitions and Evaluations
When I evaluate transition students at job sites I am constantly reminded how one size does not fit all – and how great that is.
Employers often look for a group of workers who can do one task (or a series of tasks) repeatedly. There is certainly a place for this – businesses have work they want completed that fits this mold.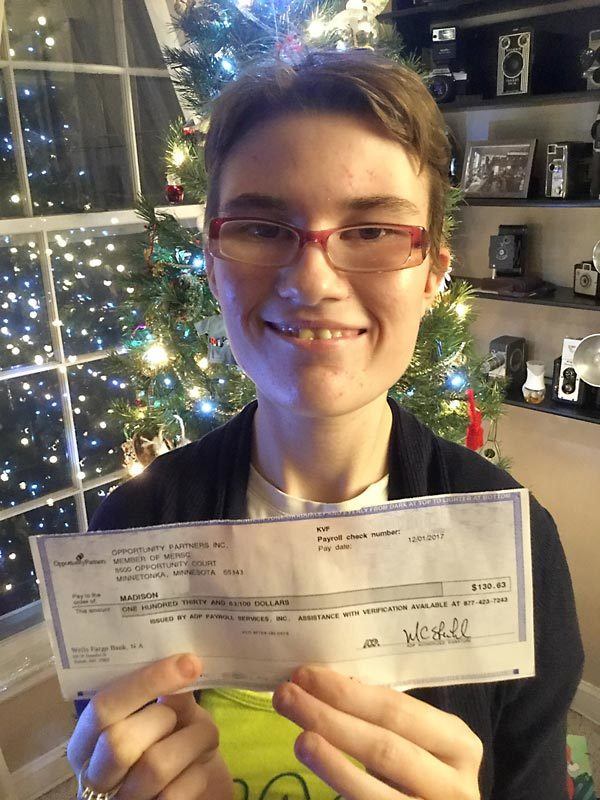 It's also nice when the mold can be broken.
Transition students are usually between 18 and 21 years old, a time when most people are exploring and figuring things out – especially when it comes to work. Fitting into a mold isn't always the best thing in that situation.
I'm reminded of the student who showed interest in organizing the beauty products in a department store, and of the student who loved to clean the tables and countertops in a college cafeteria.
Then there was the student who, when asked, volunteered to work in the stock room of that college cafeteria. This job required stocking food and drinks in freezers and refrigerators and on shelves in a basement room and tracking and re-ordering inventory on a computer. At the beginning of the evaluation, neither Opportunity Partners nor the student's school planned for this job to be part of the evaluation. Because of this student's willingness to break the mold, it became a part of the evaluation.
These examples of an interest in beauty products, cleaning, and logistical work show the value of exploration at a time when it makes sense for people to learn more about the work world and themselves. These students can take with them not only these areas of interest, but also the knowledge that they don't have to fit in a neat box as they grow.