Developing Independence After Brain Injury
Your support means we can help Sam reach new goals! 
March is Brain Injury Awareness Month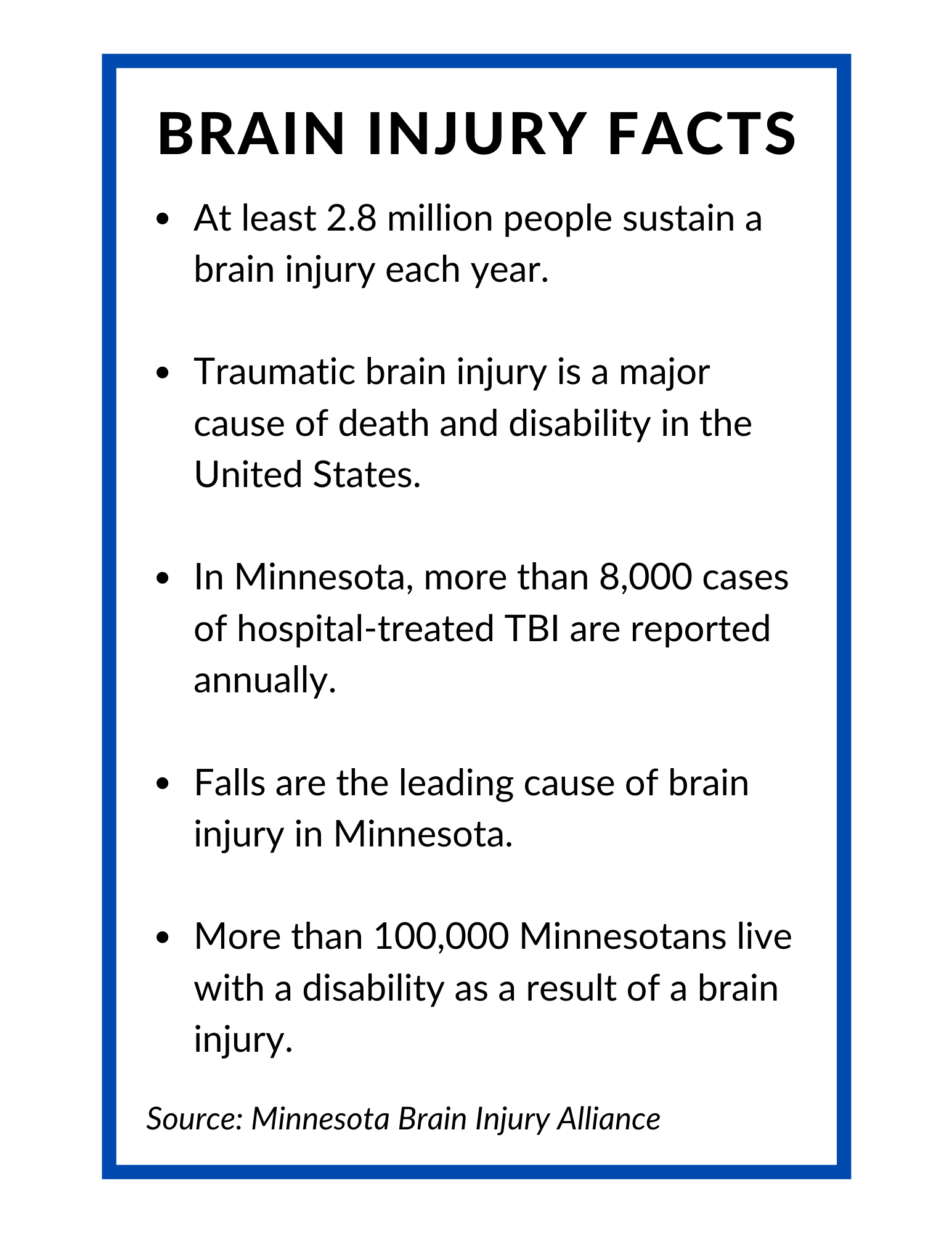 Sam joined Opportunity Partners in 2012 after a devastating car accident two years earlier that resulted in a brain injury. Sam was in the hospital for two months and in a rehabilitation center for six months, as she relearned how to do all her basic functions.   
"The accident damaged my vision and my right side is slower and harder to use," Sam said. "It helps to use my walker to be safe. My family taught me how to be a strong and successful survivor. It's important to make good decisions and choose properly."  
At Opportunity Partners' Bren Road Service Center, which offers specialized brain injury services, Sam works on the Production floor doing light packaging. Pre-COVID-19, she also participated in enrichment activities. "Being at OP is good because I have a job and I'm around good people," Sam said. "My job helps me to focus properly. I like coming to OP since it helps me get out of the house and work at a job."  
Earning money and having a purpose are important to Sam. "It makes me feel great doing something good," she said, adding that her favorite work project is packaging camping mirrors.  
Sam looks forward to participating in enrichment activities again soon. "I liked seeing people out in the community, and I was able to learn something new," she said. "I enjoyed when we toured different museums."  
OP's brain injury services help people rediscover the world after experiencing a brain injury. Whether it is mastering new skills, living more independently, or working individually or as part of team, individuals can increase their ability to lead a fulfilling life. Our goal is to transition people from our services back into the community and employment. To enhance these efforts, we have aligned our programs to build natural steps toward reaching that goal. 
OP typically supports more than 50 people with brain injury, although the COVID-19 pandemic has resulted in fewer numbers of people currently being served.  
Learn more about our services here.