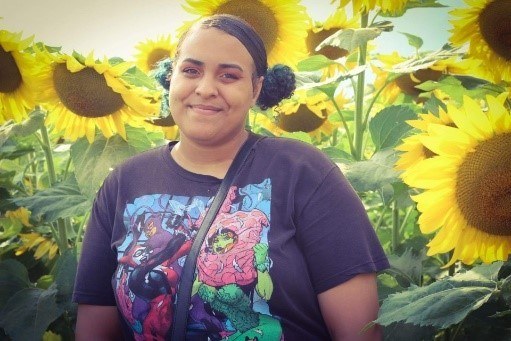 Celebrating Our DSPs!
Happy Direct Support Professional Recognition Week!
September 11-17th marked Direct Support Professional Recognition Week this year. DSPs are critical in helping us achieve our mission and provide life changing support to the people we serve. Here are some of the incredible DSPs we are grateful to have at Opportunity Partners.
Jacob Young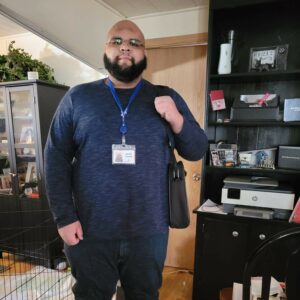 Jacob has been an Employment Specialist with Opportunity Partners for six months and has hit the ground running! He is admired for his care and professionalism and has been a great asset to the employment team. He takes time to make sure everyone feels comfortable, listened to and informed. When he was younger, his mom would tell him "Anyone can do anything, you have to prove to me you can't, and if you can't, we can work together." Thank you, Jacob!
Lisa Mendel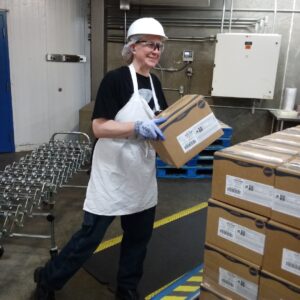 Lisa has worked for Opportunity Partners for 15 years and is currently a SET Coach at our General Mills Bakery SET site, where she and her crew repackage frozen scones. When things slowed down at the bakery during the pandemic, she started to pick up residential shifts and continues to do so regularly. Previously, she was a SET Coach in the Presbyterian Homes dish room for nine years! She enjoys getting to know the individuals at the bakery and group home and loves "seeing the growth and maturity of persons served over the time I have worked with them." Thank you, Lisa!
Jekeia (Jade) Hines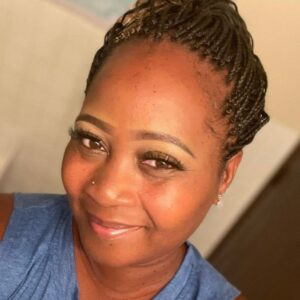 Jade is a Resource Specialist who also works as a DSP at 12th and 13th Houses. She supports the women there with Zoom classes, lunches, cleaning and more. She takes the women to in-person events at OP-Koch Campus and always listens to their concerns and feelings. She's compassionate with a great sense of humor and has helped the people she supports overcome negativity. Thank you, Jade!
Jacob Williams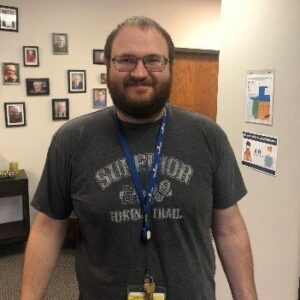 Jacob is a Support Coordinator at OP-Bren Road Service Center and helps out with In-Home Services overtime hours. He has been a reliable staff for Natalie and together the two of them have worked on her cooking skills and grocery shopping. Jacob goes above and beyond for the Enrichment program at Bren and is always looking for something new to bring to the program. Thank you, Jacob!
Bimpe Yakoub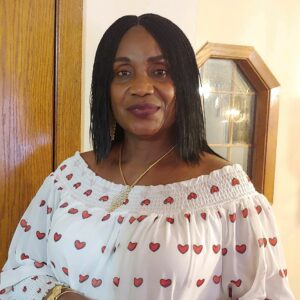 Bimpe works overnights as a DSP at 12th House and has worked at Opportunity Partners for 16 years. She has been dedicated to keeping the residents healthy throughout the pandemic by keeping everything clean and well sanitized. She's prevented outbreaks from spreading to the rest of the residents and staff! She takes the residents shopping and makes delicious Sunday breakfasts and has faithfully worked with the women of 12th House for many years. Thank you, Bimpe!
Terrell Stewart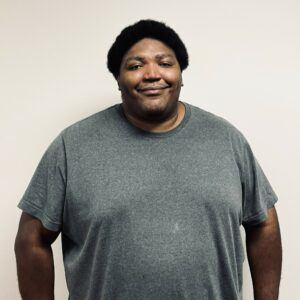 Terrell has worked as a Support Coach at OP-Koch Campus for three years. One of the people he supports has had difficulty with her mobility over the past few years and has had to rely more on a wheelchair. Terrell has supported her emotionally and physically, helping her to practice walking and reduce her fear of falling. His support and their work together has enabled her walk further and improve her health and mobility. Thank you, Terrell!
Jenella (Lolly) Edwards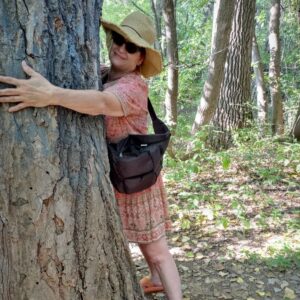 Lolly has supported multiple people in OP's In-Home Services who have needed a lot of medical support in the last couple of years. She has been with them every step of the way, though difficult diagnoses, treatments and many appointments. She also helps out at Homebase frequently and has been an invaluable part of the team! Thank you, Lolly!
Craig Skog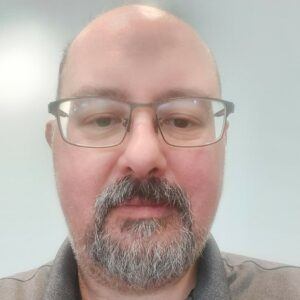 Craig has been a SET Coordinator at Boston Scientific-Arden Hills for two years out of his nine total at Opportunity Partners. He and his crew are always taking on more tasks and roles at the Boston Campus. He adjusts his crew's routine accordingly so that they always meet expectations. He says, "I try to get the people served to laugh at least once every day. When they smile and laugh, it makes any task, no matter how difficult, easier." Thank you, Craig!
Alexa Jackson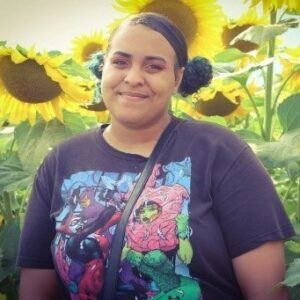 Alexa takes great ownership of her responsibilities as a Production Coordinator at OP-Bren Road Service Center and is always a great resource when the center is short staffed. She's the first to volunteer to cover classrooms while staff is on a break, administer medication and help people served with problem solving. She can always be counted on to save the day! Thank you, Alexa!
Tim Dusil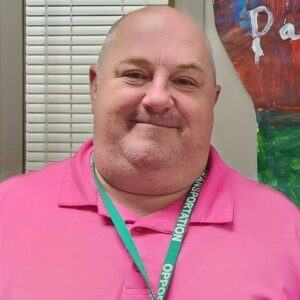 Tim has been with OP-Koch Campus Enrichment as a Support Coordinator for over a year. In his classroom, he specializes in art. It's become a fun and engaging activity for his group, such as exploring different styles of painting! Tim is caring, respectful and takes pride in helping his group achieve their goals each day. Thank you, Tim!
Written by Julia Zerull, Communications & Engagement Coordinator