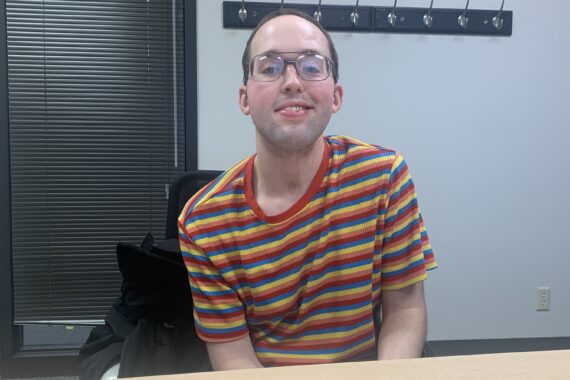 Brain Injury Awareness Month: Work success at Bren Campus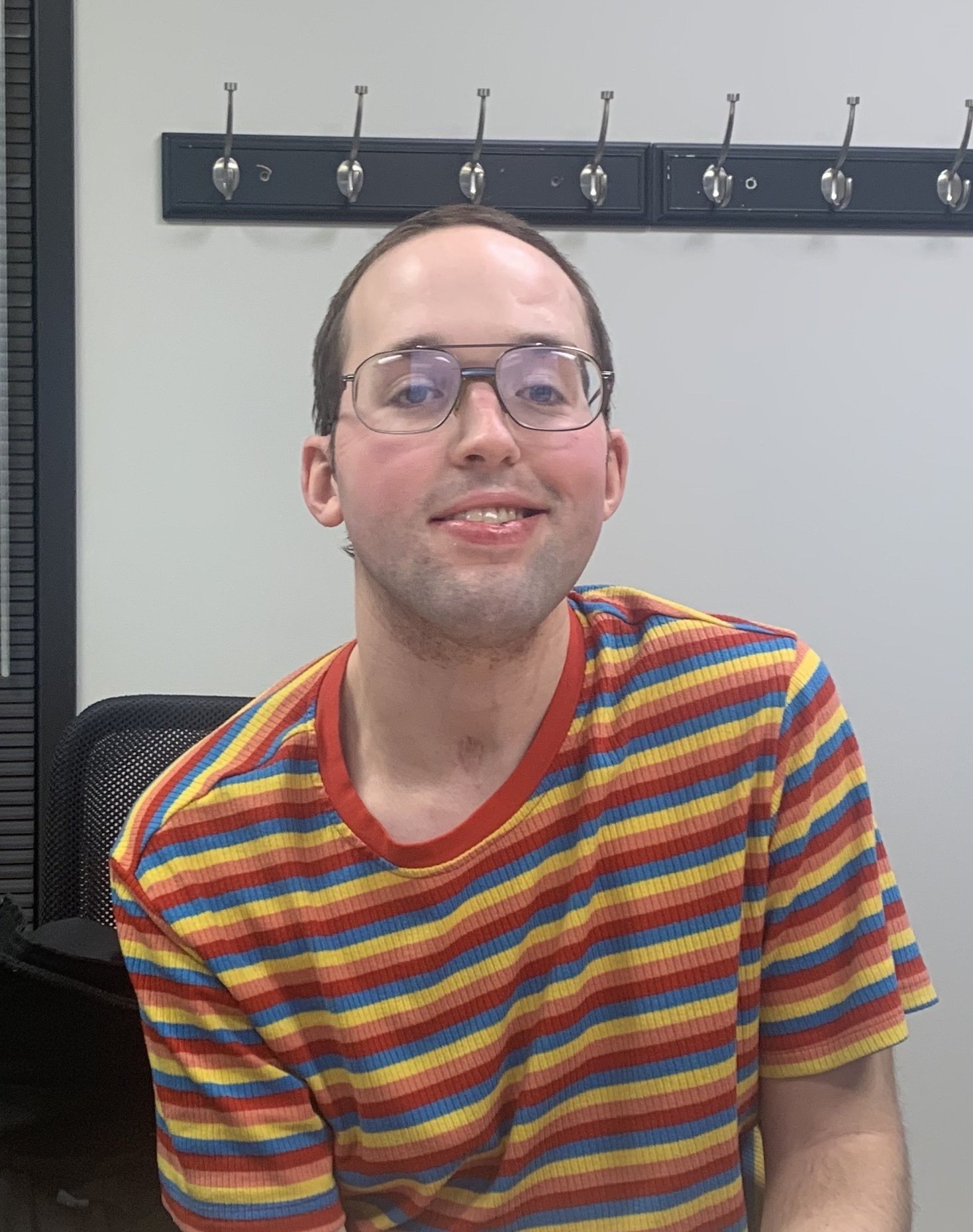 Matthew, who works at our Bren Road Service Center, has been a part of Opportunity Partners since November 2019. Since COVID-19 he has increased his schedule to working five days a week! He spends most of his day working in a team at our blister pack machines packaging small items.
Prior to the pandemic he attended classes at OP where he would grab a bite to eat, go bowling, exercise or visit the library.
Matthew sustained his brain injury while riding his bike near his St. Louis Park home in November 2018. It resulted in the loss of use of his right hand, which was difficult for him as he was originally right handed. He also lost feeling in his right foot, and became blind in his left eye.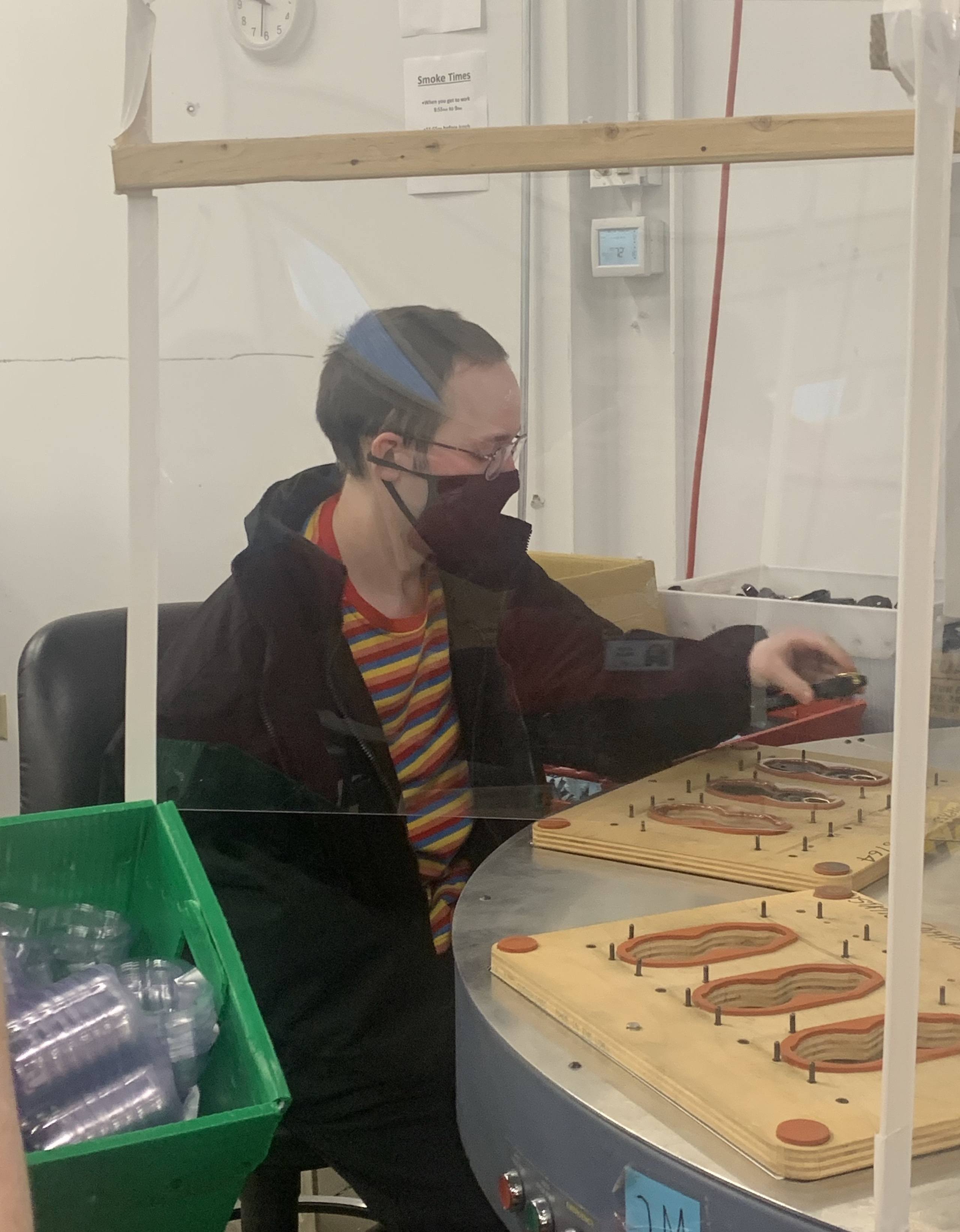 Before his injury, Matthew enjoyed playing basketball, tennis and riding his bike. His disability makes those activities more difficult, but has found a fun summer bike riding group through Courage Kenny and a great work community at OP.
Matthew is a star worker and won employee of the Month in August 2021!
Day Services Manager Renee Beaver described Matthew as a very positive worker. He's dedicated, reliable and holds a lot of pride for the work he does at OP. She said, "I see Matthew as an excellent role model to anyone he comes in contact with. He is that sunshine on the job that everyone could use on those cloudy days."
On why he loves working at OP he said, "They're so supportive and I make friends here more easily than at the other jobs. I really look forward to work at OP whereas at the previous jobs, I very rarely looked forward to it . . . I get to talk to the staff about movies and TV shorts, music and sometimes sports."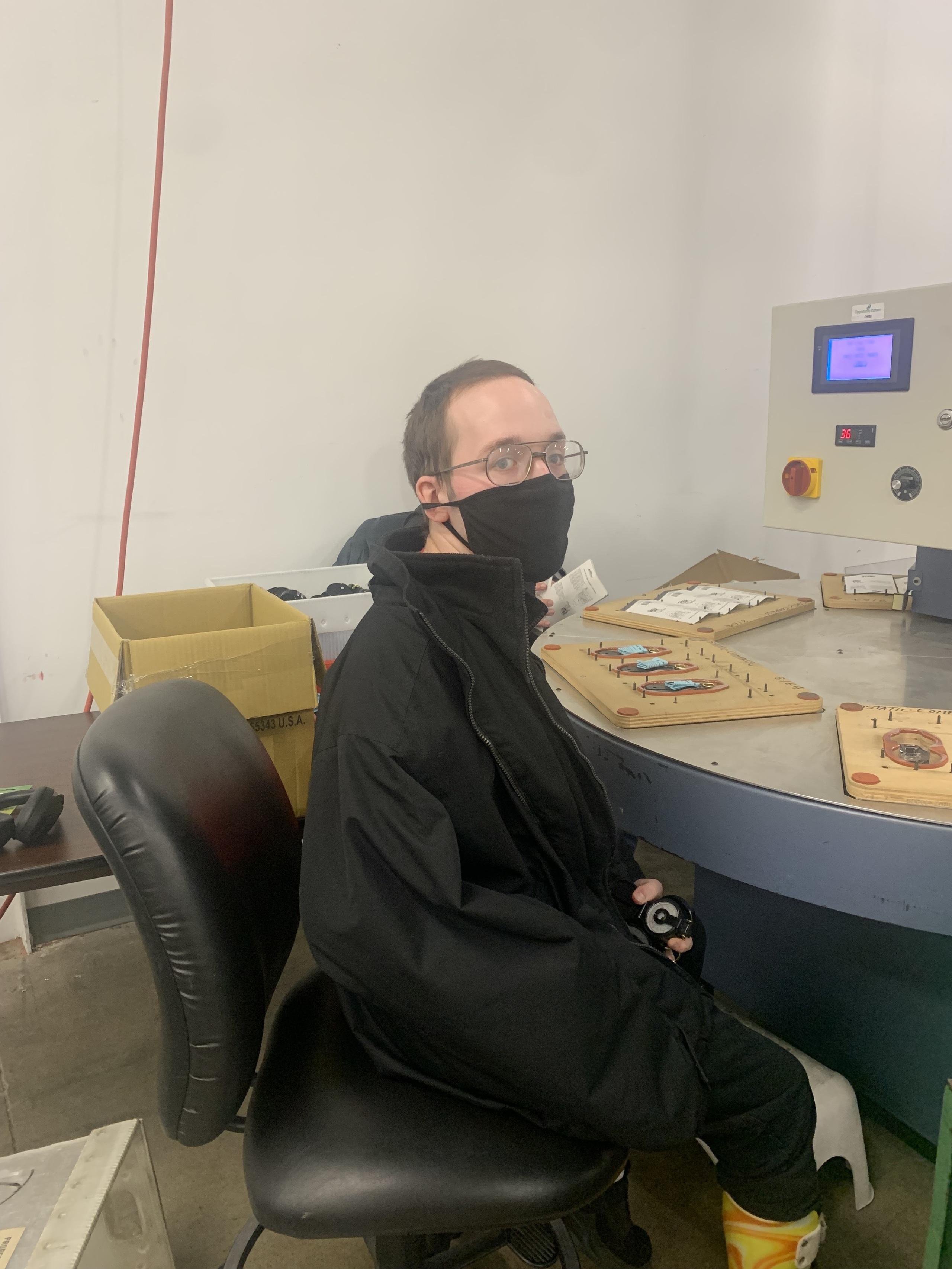 Since joining OP, Renee has noticed him come out of his shell. He's become more outgoing and regularly chats with his peers. Since reaching his goal of earning minimum wage, she saw him gain more confidence in his work and interactions with others.
In his free time, Matthew enjoys going for walks and listening to podcasts. He loves watching basketball, football and tennis with his dad, who he visits every other weekend. The pair are even heading to the University of Nebraska in April to watch the spring football game together! His favorite artist is Drake, he's currently watching "Inventing Anna" on Netflix and will be watching "Atlanta" season 3 as soon as it comes out.
Written by Julia Zerull, Communications & Engagement Coordinator