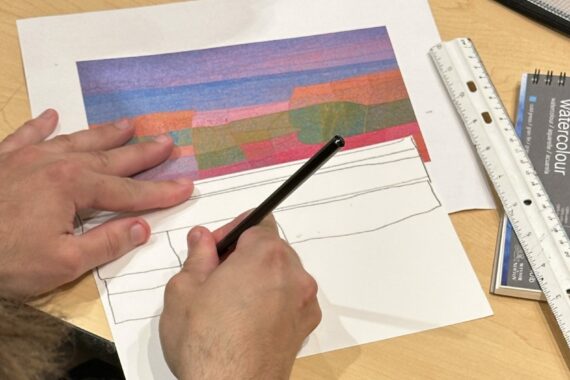 Art Program Blooms with Mia
A group of persons served by Opportunity Partners has started off their summer with a new artistic adventure! Through the Minneapolis Institute of Art's (Mia) new Vitality Arts program, the group is learning how to create their own botanical paintings.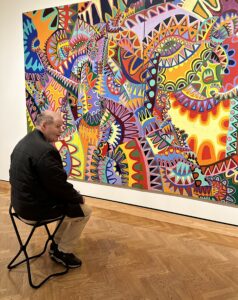 The program is funded by a grant from E.A. Michelson Philanthropy, which was awarded to only nine museums across the country. Through Vitality Arts, Mia is providing artistic workshops to different groups of adults ages 55+, including a group from OP.
Mia works with the groups to create the curriculum for each workshop and follows a sequential skill building model each week, culminating in a final project. OP's group began with a preview of Mia's Art in Bloom exhibition before its opening, where they were able to watch the artists craft their floral creations.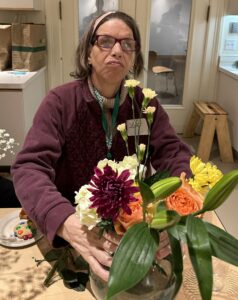 Led by MCAD art teacher Michael Gaughan, the group was taught an introduction to drawing, color mixing and floral assemblage. They will conclude with a final botanical gouache painting. "They're a wonderful group, their willingness to try something new is really great to see," said Julie Bourman, Mia's Vitality Arts Coordinator.
The group will celebrate their final projects with a small exhibition in June, and will be able to see their works alongside the other Vitality Arts projects in a larger exhibition in the fall.
Written by Julia Zerull, Communications & Engagement Coordinator