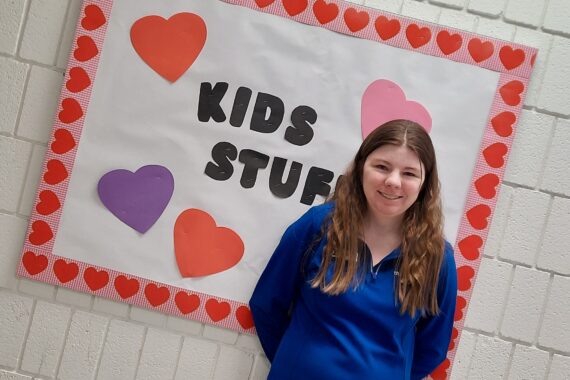 April is Autism Awareness Month: Growing together on the job!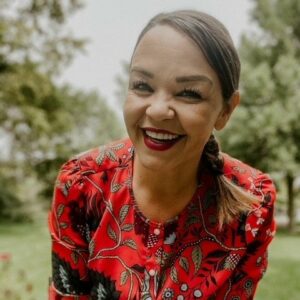 After working on a Supported Employment Team at General Mills and at the YMCA's "Summer Power" camp, Emily has found a great job at the YMCA's childcare center; she has loved working there for the last seven years. "I love being with the kids and developing relationships with them," she said. Emily, who has autism, has cherished connecting with other kids who are on the spectrum and watching them grow.
Her Opportunity Partners staff, Kara, has seen Emily flourish in her role and is proud to be her cheerleader. "Her processing on how to better connect with others is phenomenal," she said. Kara and Emily have enjoyed working together for over a year and have made great progress in Emily's communication on the job. The pair has grown and helped each other along the way, "I have learned a lot from Emily," Kara said.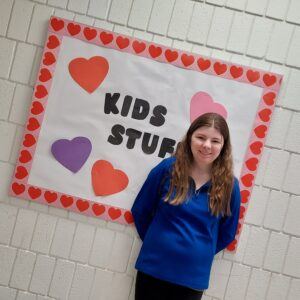 "I take my job very seriously and I do it to the best of my ability," Emily said. She watches babies in the nursery, plays games with the kids and has lots of fun with them in the play castle and gym. She has a lot of patience and has been a great caregiver to all of the kids.
Kara noted that seeing Emily evolve has been a wonderful experience and has been impressed with Emily's values and work ethic. "I remember my first conversation with Emily – we talked for an hour and a half. She just brought such an ease and self-awareness, perception is her superpower," she said.
Emily is proud of her independence as she's grown and is appreciative of OP and Kara. Growing up with a disability, she reflected on feeling left out of planning for her needs. "They would talk about me like I wasn't there. Now it's great to have meetings more centered around me," she said, adding that "OP has helped me further my independence. It feels good to be respected."
Written by Julia Zerull, Communications & Engagement Coordinator