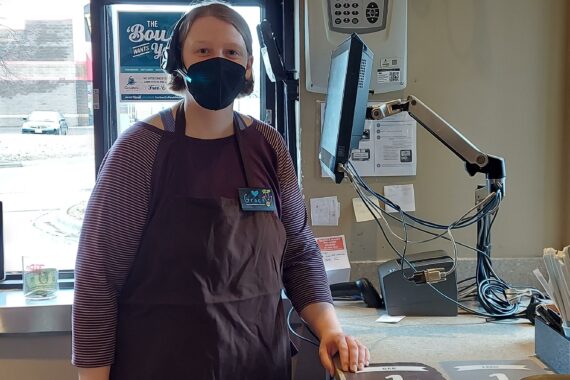 April is Autism Awareness Month: Grace Gives Back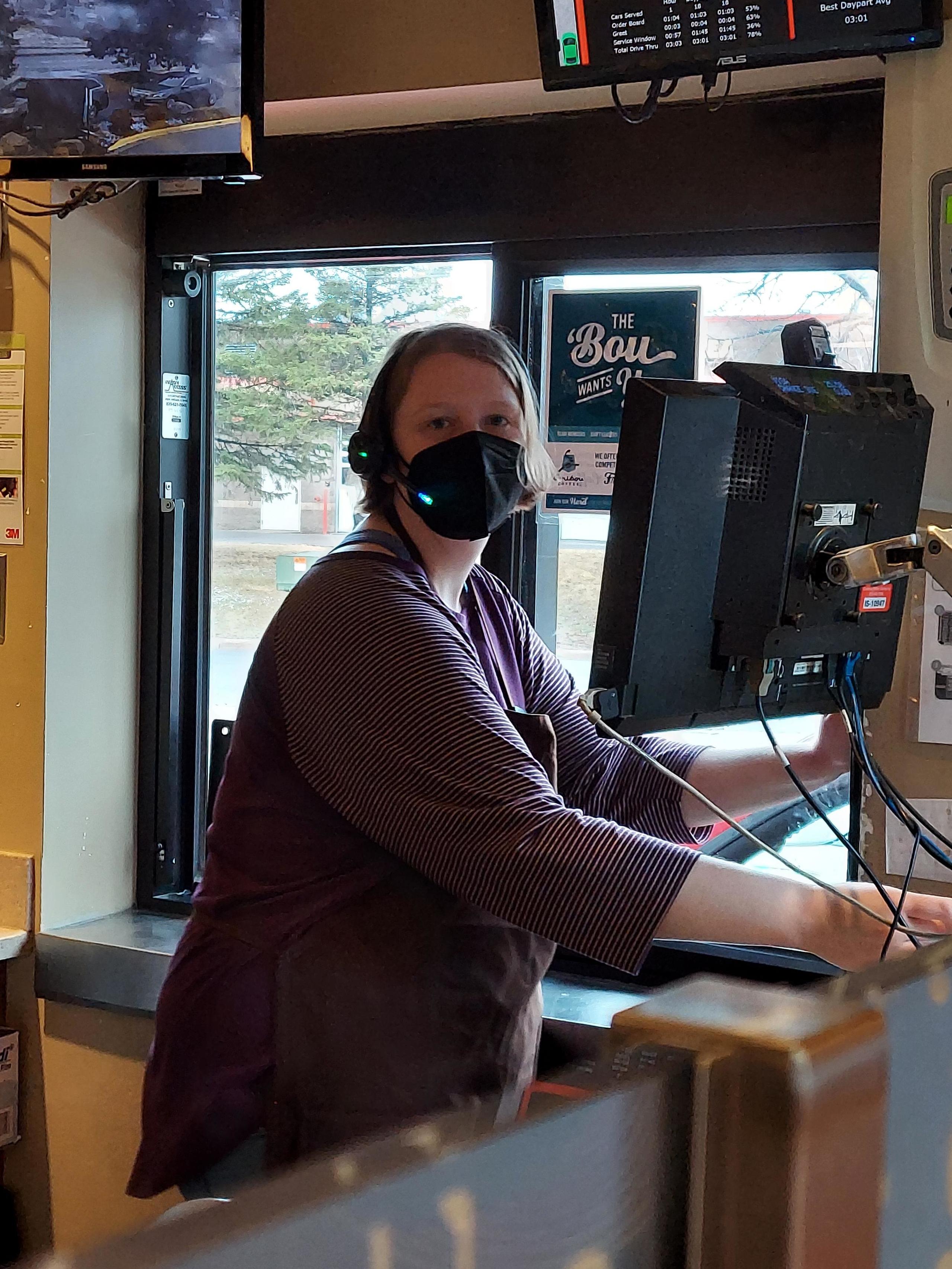 Grace, who has been served by Opportunity Partners for nearly two years, has made strides in her community employment. She has previously volunteered, been a cashier and most recently cared for infants and toddlers at New Horizon Academy. With the help of her Employment Specialist Ashton, Grace has found a new job she loves at Caribou.
She enjoys working the drive-through and making drinks, and she has formed great bonds with her coworkers and regular customers. Grace's career has allowed her more independence and helped her grow.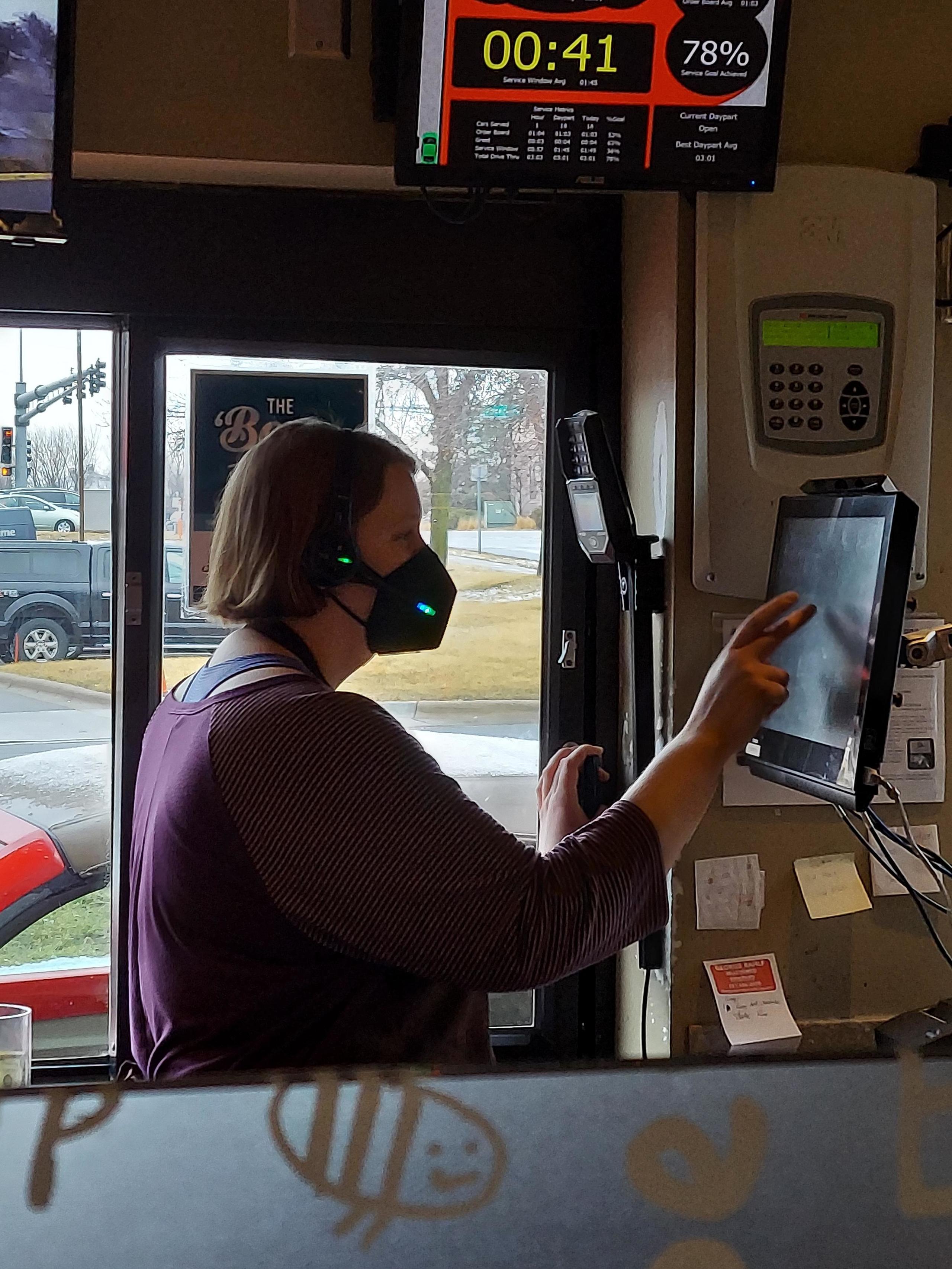 While she loves taking orders and whipping up "pup cups" at Caribou, what Grace is really passionate about is helping others with disabilities. She's made great friends over the years with people who also have autism and would love to pursue a career helping them in the future. She's working with Ashton to get her driver's license so that she can assist people with their daily routines or even go for outings to the pool or McDonalds!
"I have a disability myself but I'm very high functioning with my autism so I want to impact other people's lives whether it's autism or what other disability people may have . . . I really just care about people and I just want to help."
Grace loves OP's philosophy and all of the ways people are served beyond job coaching.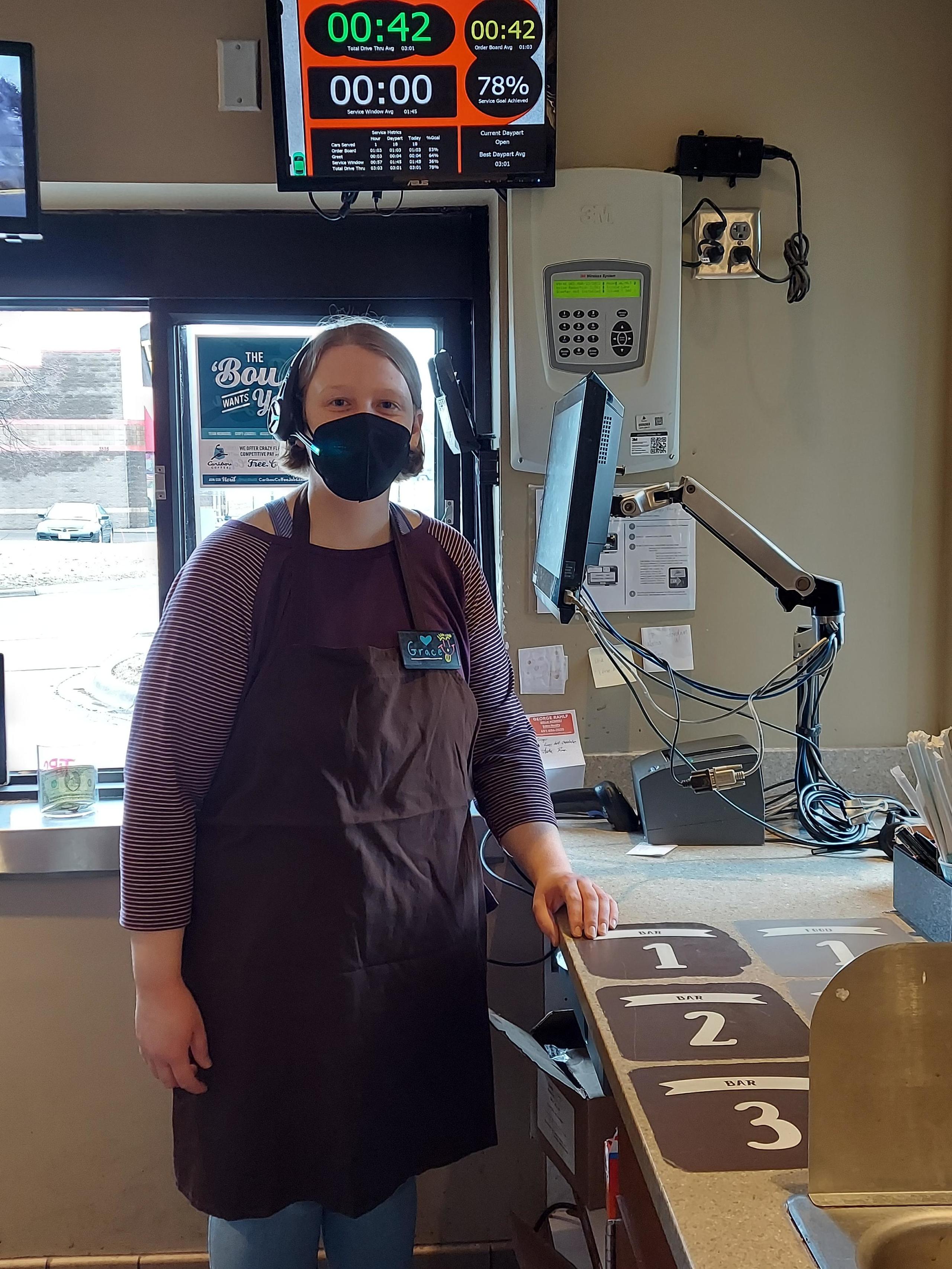 Grace's family first discovered she had autism when she was attending kindergarten at a French Immersion school in Edina. "Different languages were hard so that's how we found out that I had autism. Things were a struggle figuring out where I should be, schooling-wise," said Grace.
However, after finding ASD programs with helpful management tools and being assigned her own paraprofessional throughout high school, Grace was able to find success in her education.
Ashton noted that Grace is a determined and confident advocate for herself and others, and she cares greatly about her coworkers and customers. "I really enjoy working with Grace, I admire her ambition and her determination and it's just been really enjoyable and fun to help her to set these goals and be able to take each step towards them," said Ashton.
Grace has had a spark for helping others since she was young and has a great career ahead of her!
Written by Julia Zerull, Communications & Engagement Coordinator