April is Autism Acceptance Month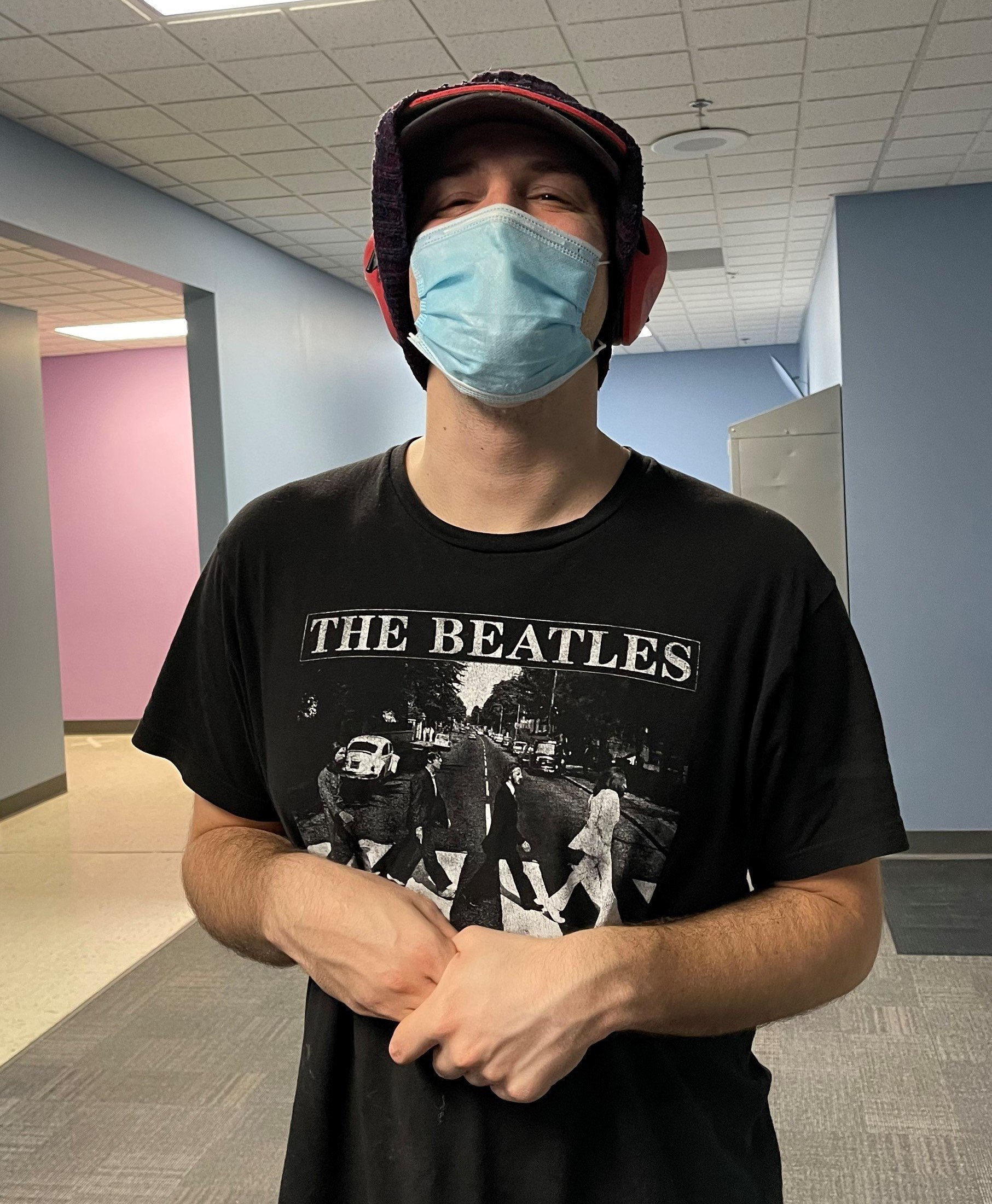 April is Autism Acceptance Month, and Opportunity Partners is pleased to offer services that help people with Autism Spectrum Disorder (ASD) achieve goals, develop relationships and improve their communication skills. 
Opportunity Partners serves adults with ASD throughout its locations and residential services in the Twin Cities, and its Karlins Center in Plymouth offers specialized supports especially designed for adults with autism and similar disabilities. Karlins Center offers licensed day enrichment and community engagement options including volunteer opportunities, sensory and social skills building, and engaging activities like computer, music, cooking, games, art and more.  
Eddie West has attended OP at Karlins Center since 2013, where he's enjoyed doing light packaging, working on puzzles, solving math problems, and going bowling or to local parks. Staff noted that while Eddie was extremely routine-based in the past, he has adapted very well to the changing routines that COVID-19 has brought about, including wearing a face covering. "He's able to transition very well and needs less processing time," added Margaret Schmitz, his support coordinator. 
Opportunity Partners is excited to participate in the AuSM's state autism conference, "Inform, Influence, Innovate Together," which will be held online April 21-24, and will feature dozens of breakout sessions, virtual exhibit booths, autism resources, and keynote speakers. 
According to the CDC, in 2020 approximately 1 in 54 children in the United States is diagnosed with an Autism Spectrum Disorder. 
1 in 34 boys identified with autism.

 

1 in 144 girls identified with autism.

 

Boys are four times more likely to be diagnosed with autism than girls.

 

Autism affects all ethnic and socioeconomic groups.